We're sitting here toiling away on our computers while trying to stay dry. We're hard at completing two new books that we hope to have in print by some time in January. We're in the middle of our second day of driving rain.
The rivers and streams in the Smokies have risen dramatically and we're even under a flood watch right now. While I'm sure the water levels will be quite high for a couple of days, they'll probably fall to a fishable level by Sunday, certainly Monday.
This is the end of the second season we've had under drought conditions – the worst in recorded history – so we've been eagerly looking forward to the end of it. The latest long term forecasts are out and give us hope.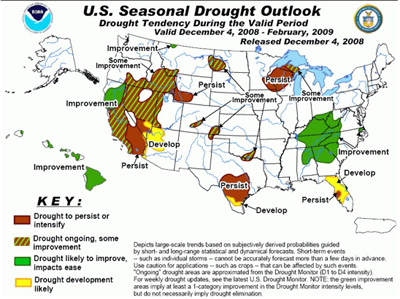 We're optimistic about this, but we got fooled this year. Water conditions were excellent from about February through April, then we went back to the low water. This year was far better than 2007 when we had even lower water (hard to believe) and a heat wave that made the creeks warm all across the southern mountains.
This will eventually end and we're hoping sooner rather than later. I think it's already later, so let's hope for not any later. The silver lining to the dry weather has been phenomenal tailwater fishing on the Clinch, Holston, Caney Fork, and Cumberland tailwaters. All of these rivers can have water conditions too high to fish in normal to wet years. We've actually been spoiled by this long period of year round fishing conditions.
On the other hand, we haven't been more or less shut out from floating the Pigeon, one of our favorite smallmouth rivers and we have yet to float the Tuckaseegee River this year (although is has great water levels to wade.)
By the way, we have a page of previous newsletters. You can see it by clicking here.  We've been working on our newsletter this week and should have it ready to shoot out next week. Be sure to subscribe if you haven't already!