I'm going to take this opportunity to brag on Andy Harman of Johnson City, Tennessee. He emailed me a little while back asking for a good place to fly fish close to Knoxville over the Thanksgiving holiday. The Clinch was blown out and he was looking for an alternative.
I recommended Little River because of its accessibility and good fishing. Yesterday I received these two photos from Andy.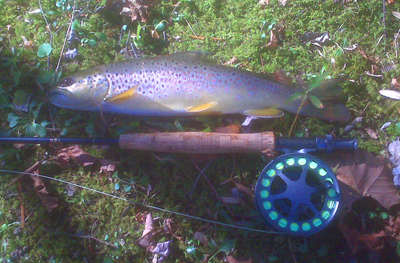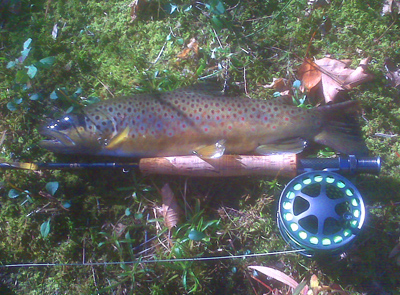 Those are two beautiful wild brown trout. Andy caught both fish on Woolly Buggers and even said that the bigger of the two fish is bigger than any brown he has caught on the Watauga.