We've spent so many days out guiding fly fishers in the Smokies and on local tailwater rivers that we can tell you where we are today, but barely remember where we fished yesterday. What can we say, it's been a busy season.
We've been reliving some memories of the past few months by looking at some photos. Here are some of our favorites from this spring and summer.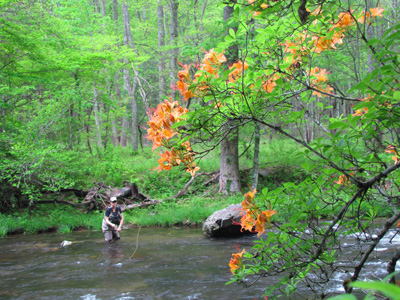 Flame azaleas bloom along Hazel Creek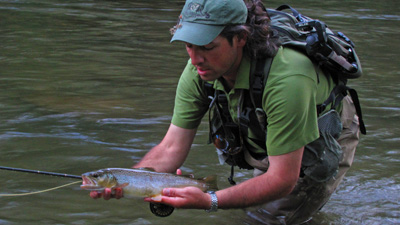 Ian actually got to handle a fly rod on Hazel Creek one evening and managed to land a 17″ brown trout on a dry fly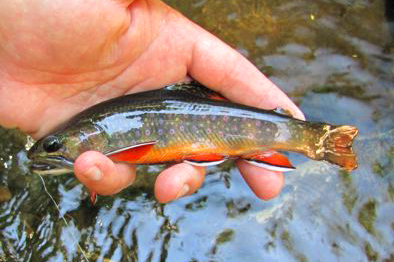 Can a fish get any more colorful?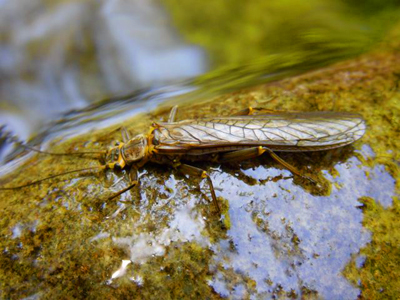 Golden Stonefly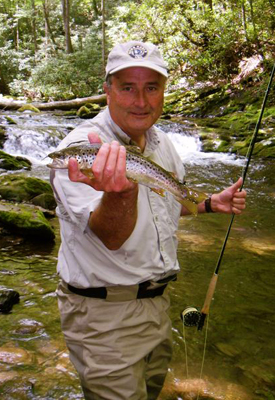 Lee Francis shows off a nice wild Smoky Mountain brown trout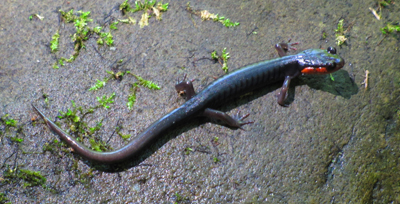 Red cheeked salamander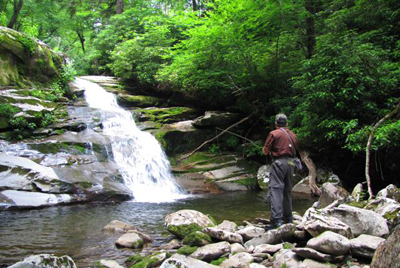 Far up a native brook trout stream in the Smoky Mountains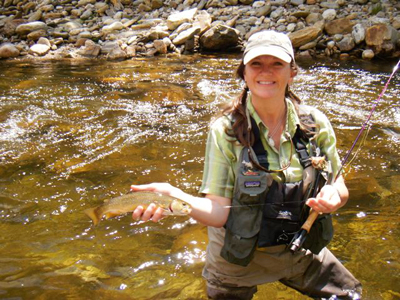 Charity found some time away from guiding to do some fishing.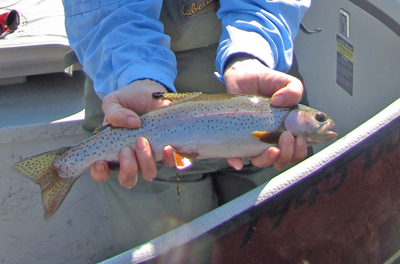 A solid rainbow from the Holston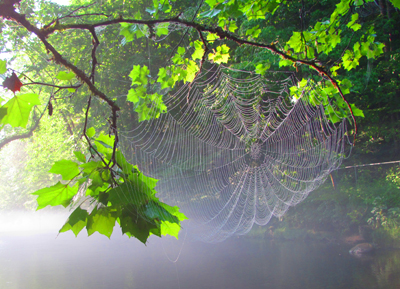 Misty morning on the Clinch River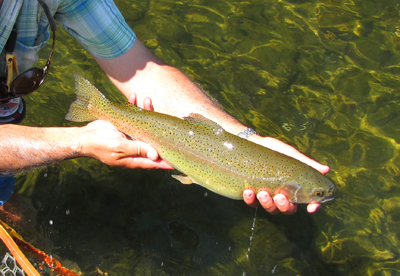 This 19″ rainbow trout ate a #18 caddis emerger on the Holston River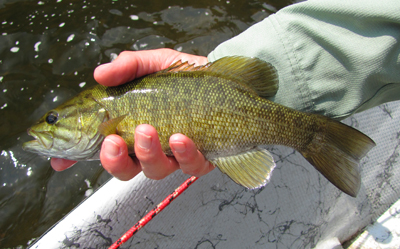 We've been into plenty of smallmouth bass just like this all summer long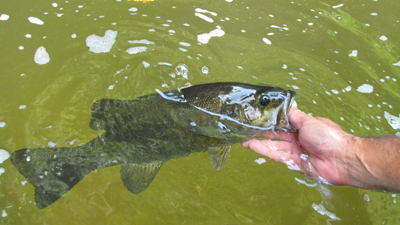 A nice smallmouth goes home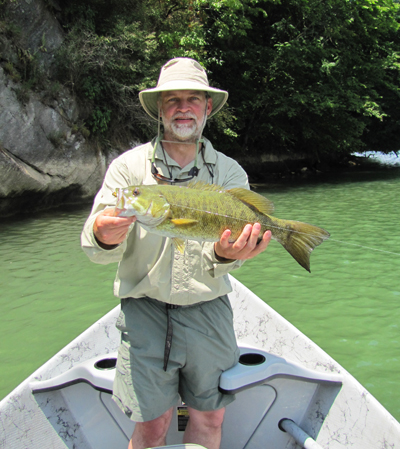 This 21″ smallmouth is the catch of a lifetime and made even better because it ate a popper.