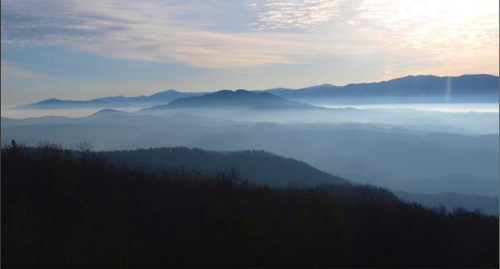 Misty morning view from Look Rock this morning
Not much fishing for us today as we're preparing for the Kentuckiana Fly Fishing Show this weekend along with several other "administrative" duties around the nerve center of R&R Fly Fishing's world headquarters.
The weather is mild though and conditions are great either in the Smokies or the tailwaters. You still have to work the schedules a little bit on a few of these rivers, but still plenty of opportunity. Stormy weather is forecast for the next few days.
By the way, today's image comes from the National Park Service camera on Look Rock off of the Foothills Parkway just down the road from Townsend. You can check the current view any time here.