We had a great weekend with the Nat Greene Fly Fishers over in Greensboro, NC and want to thank everyone who came. It was a great success and we apparently set an attendance record for a seminar. Fortunately the weather held out for us to do our casting workshops and everyone had a great time and came away with some sharper casting skills.
The weather here took an ugly turn with heavy rain Saturday night and snow in the Smokies on Sunday. It wasn't a huge event with only a few inches in the higher elevations, but enough for us to get another look at what winter looks like.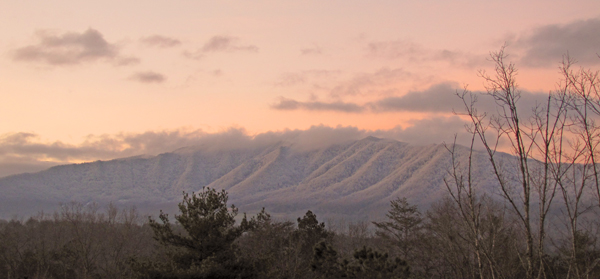 Dawn breaks over the snowy Smokies this morning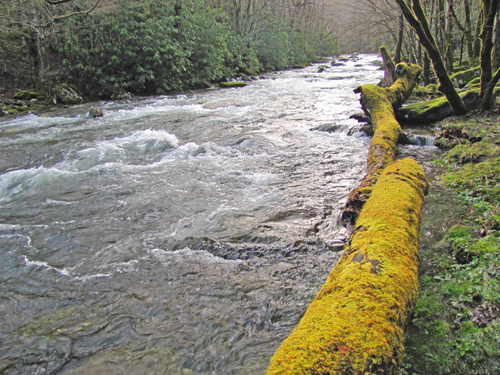 Streams are on the high side, but continue to fall
Stream levels were very high yesterday, but have come down quite a bit but it will probably be tomorrow (Tuesday) before water levels get somewhere near the fishable level. It looks like we have another system arriving on Wednesday with some more rain and cooler weather, but things are looking good for the weekend. We'll keep you posted.

Tweet