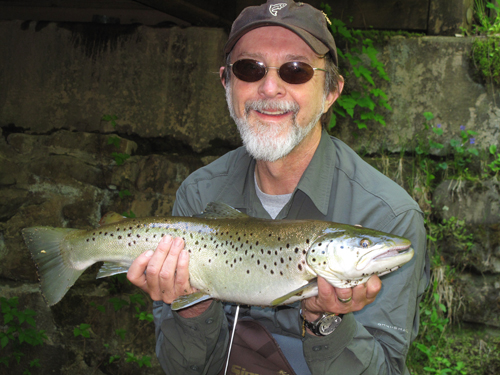 Jack Gotcher got the lifetime achievement award on our Hazel Creek campout a couple of weeks ago for this slab of a brown trout.
Charity and I have both been on the water. I've been primarily behind the oars of the drift boat and she's been working the Smokies plus we had TroutFest in Townsend this weekend. This pattern will continue this week as I do a few smallmouth floats this week in addition to the trout floats I've been doing.
Flows on the Clinch have come down dramatically, but are still beyond what we'd call optimal for fishing. We'll keep you posted.