It looks like we're in for a break in the heat! This week's forecast has highs in Knoxville in the 80's and lows in the 60's. This is good news for several reasons. That means that the weather in the Smokies will be even more comfortable with daytime temperatures in the 70's up high and maybe down in the high 40's at night.
This will certainly make for some happy fish! It's August and we don't usually expect much as this is traditionally the hottest time of year. We've been doing all of our fishing up high or down on the smallmouth bass water.
Flows are still running high on the Clinch right now, although recreational flows on the weekends guarantee at least a couple of days a week with fishable conditions.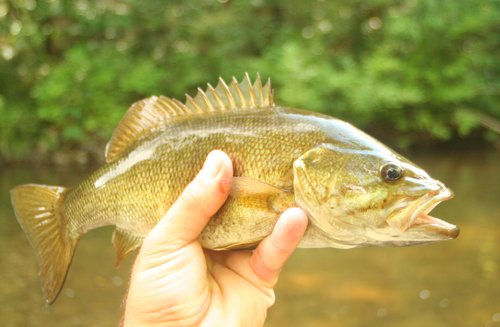 The Pigeon will produce smallies as long as thunderstorms don't muddy the water. Be sure to keep an eye on flows. Saturday, Tuesday, Wednesday, and Thursday are all days when water will flow for rafters but there can be additional flows on the other days of the week.