Last week was spring break for our 6-year old daughter, Willow, so we took her and our 2-year old son Boone for a camping trip before our guide season really kicks into overdrive. The kids enjoy being outside and always get a kick out of seeing animals, so Cataloochee Valley with its elk herd was a perfect choice.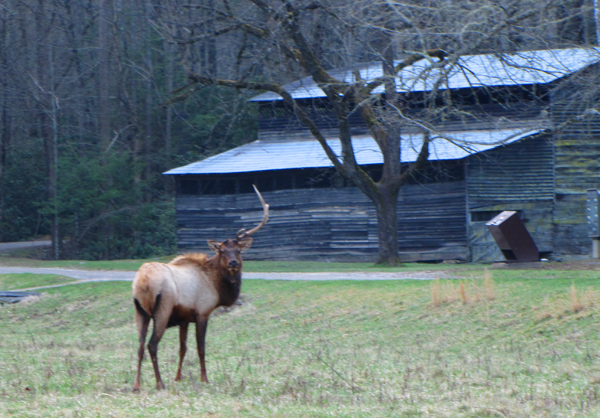 We were surprised to see most of the bull elk still sporting antlers. This one had recently dropped one and the kids immediately named him "Elliot" after the goofy, single-antlered mule deer in the cartoon movie "Open Season".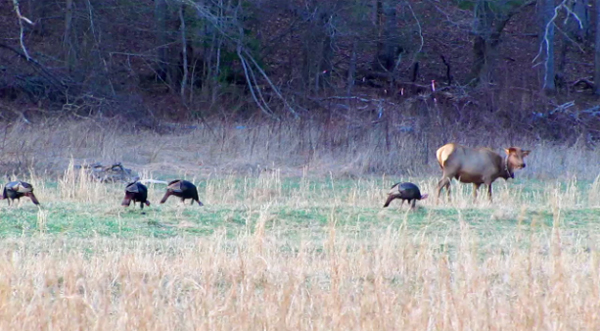 Elk were out and about throughout the valley at all times of day, but wild turkeys were even more numerous.
We're glad to report that brook trout are still well distributed throughout the valley and all the streams. Up until about 2008 they were relatively rare and only found in the headwaters. Since that time they have become pretty common and found in places previously unheard of.
Since we were keeping the kids out of trouble and fishing at the same time we didn't get as many photos as we would have liked. There was one brilliantly colored 8″ brook trout that was caught while the cameras were at the bottom of the pack and a spectacular 14″ brown trout Charity caught on a dry fly while I tended to the kids and the camera was in the car.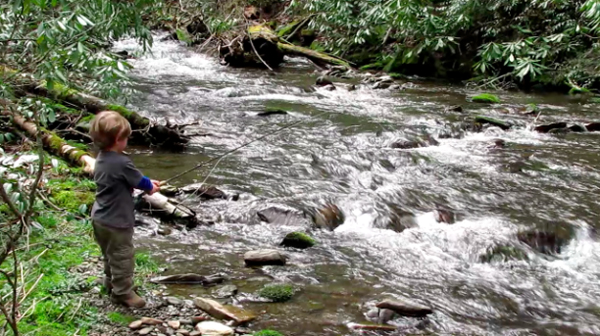 At two years old Boone is eager to do what the rest of us are doing. He was adamant that we didn't help him cast! Here he is actually getting the fly in the water on Rough Fork.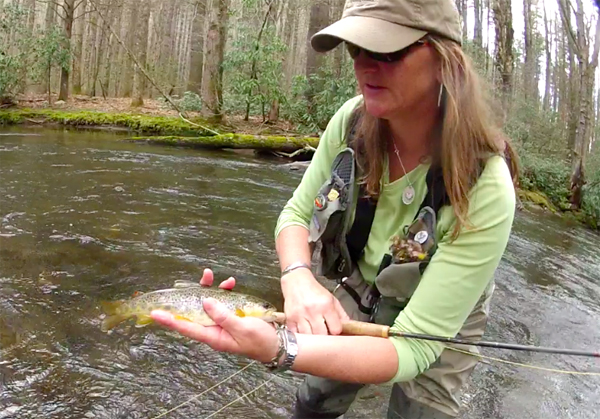 Charity shows a nice brown trout that ate a dry fly on Cataloochee Creek near the old Palmer house.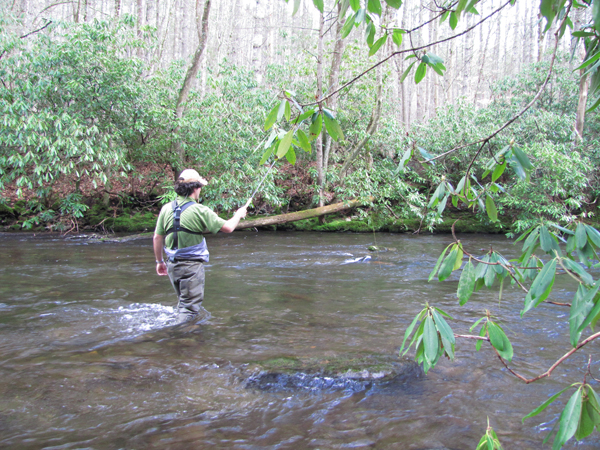 Ian spent the better part of a day fishing exclusively with a 13′ Tenkara rod on Cataloochee Creek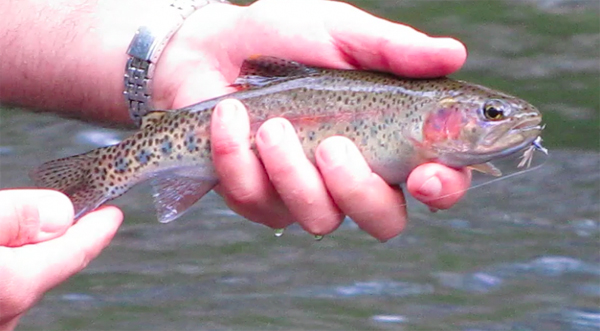 A pretty nice rainbow took a Haystack fished on a 13′  Tenkara rod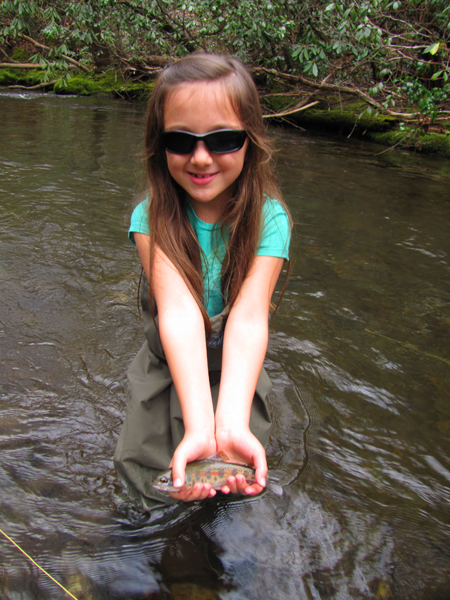 Willow shows off a rainbow trout she caught in Cataloochee Creek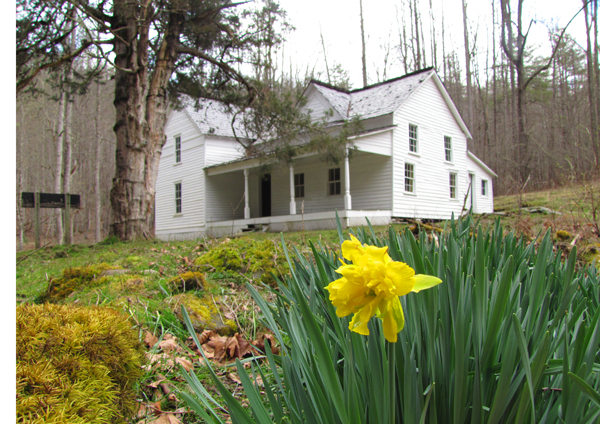 The Woody house is a great place to take a short break from hiking or fishing along Rough Fork.