It's been a well known fact that fishing in the Smokies has been pretty good. Heck, it's April, so it's more or less a given that the streams in the Smokies should be fishing well. But the tailwaters? How are they fishing?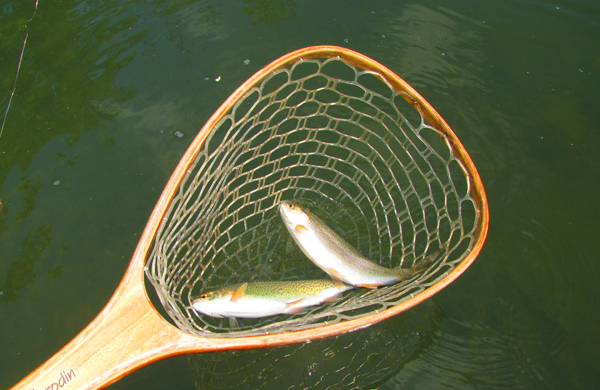 Two fish in the net at once? That might be enough for most people to suspect the tailwaters are fishing well. But that could be nothing more than a fluke. Need more evidence?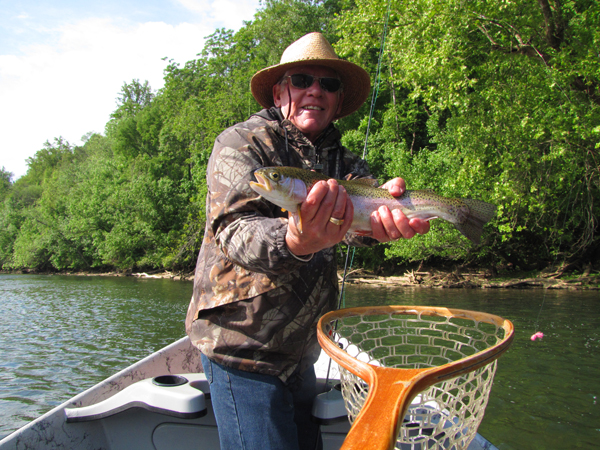 OK, that's a pretty nice fish. But again, that could be a fluke. I mean, how many nice fish can you really expect? Well… It is April, the flows are perfect, and the bugs are starting to hatch.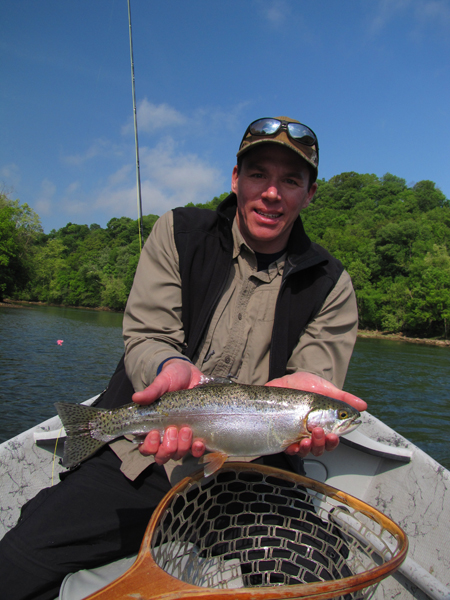 If you're not convinced now, there's probably not much we could do to convince outside of getting you out on the water!
Most of the fish we're catching are on nymphs. A #16 Beadhead Pheasant Tail or Zelon Nymph has been the fly of choice. We're also see some pretty good caddis hatches on the Holston so dry fly opportunities are only getting better. No real hatch of Sulphurs on the Clinch yet, but it's only a matter of time.
We'll see you on the water!