We've taken quite a few folks fishing this season, but we're most excited about all the young people we've taken fishing. Kids are always the most appreciative of the experience and often times catch on the quickest.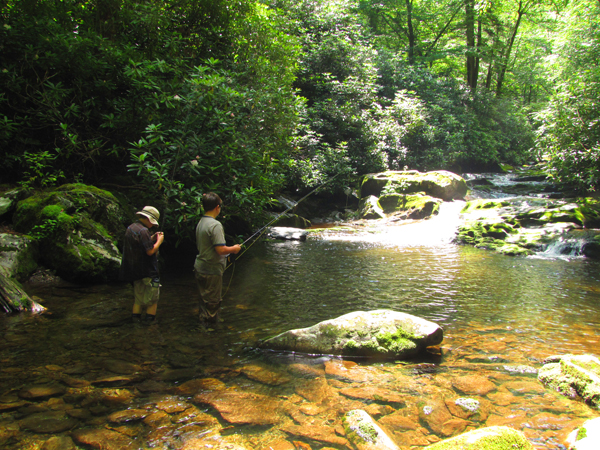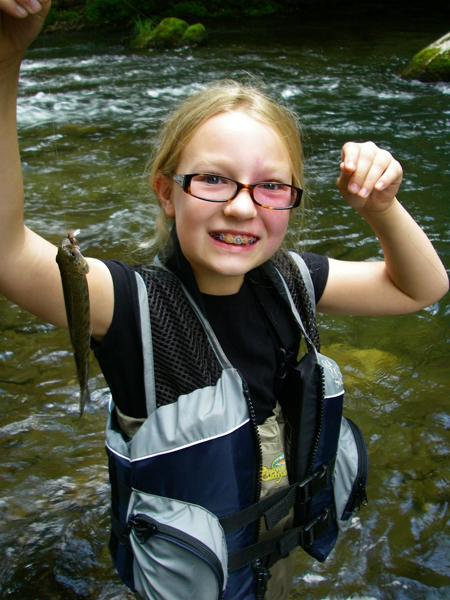 And it's not just boys either. We've taken several young ladies out on the stream and they seem to have at least as good a time as the boys.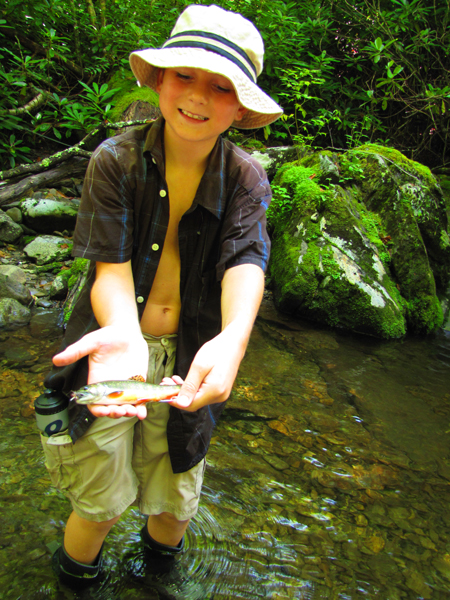 This young man shows off an extra colorful Smoky Mountain brook trout.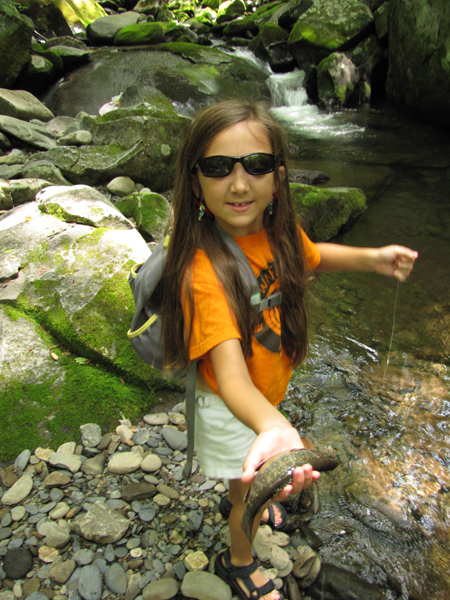 Of course we have a good bit of experience taking children fly fishing. This is a recent photo of our daughter Willow who is seven years old and has spent most of her life in close proximity to the water and her younger brother has already caught a few fish.