Winter is when most people think about fly fishing with big nymphs in the Smokies. There is no surface activity, the water is cold, and a big nymph will sink and just maybe spur a sluggish trout into action. Most fishermen forget that mid-summer can be a great time for big nymphs as well.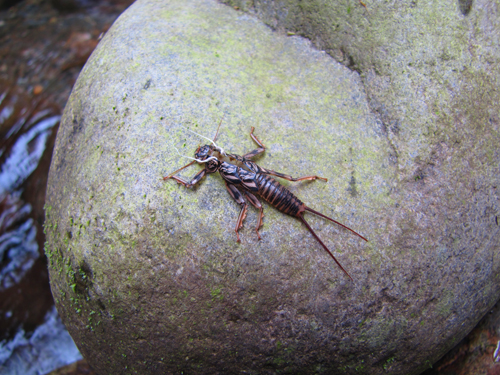 This is the time of year when Golden Stoneflies are most active and hatch throughout the Smokies. Just glance around and you'll see their husks on boulders all along the streams. The best way to take advantage of this hatch is to fish a large pattern like a Tellico Nymph in deep, swift pockets. A heavy nymph like this will often snag bottom in shallow riffles or calm water so be sure to focus your efforts on the deep plunges.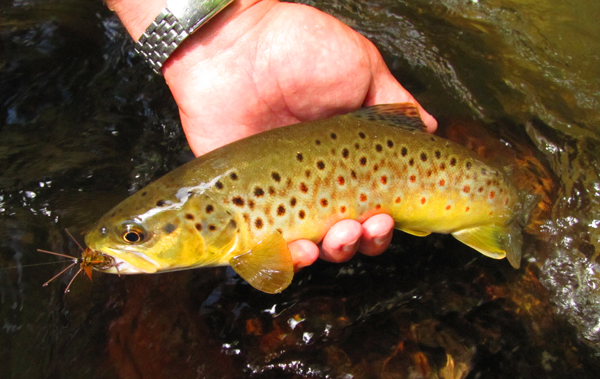 This brown trout ate a #8 Ian's Rubber Leg Tellico Nymph on Little River. We prefer to fish these big nymphs without a strike indicator in deep slots along boulders. We don't always use split shot, but you shouldn't shy away from it if the fly isn't sinking fast enough.