It's right smack dab in the middle of summer and fly fishing for smallmouth bass is at its peak on rivers and streams all across East Tennessee. We've done a number of trips over the past few weeks on smaller streams as well as floats on the larger rivers.
Every year we introduce a few experienced fly fishers to smallmouth bass and every last one comes away with a new respect and enthusiasm for this tremendous gamefish.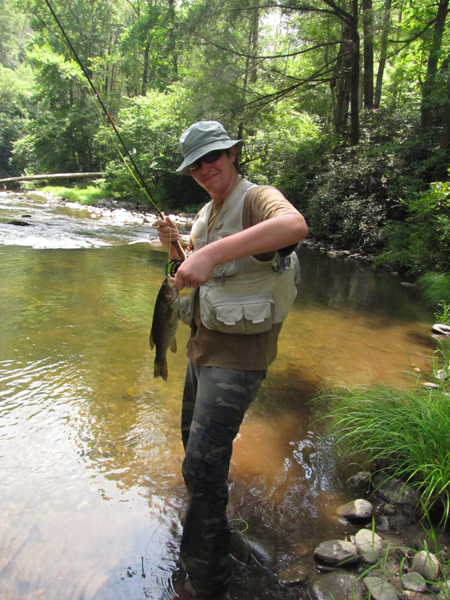 Sam Starkey was one such fly fisher. This young man is a fiend when it comes to fly fishing for trout, but was skeptical when his father booked them for a day of wading for smallmouths. After more fish than he could count on a popping bug Sam admitted he could spend more time chasing smallies. And that was before I tied on a streamer for him to try. He had fun with the popper but couldn't believe how aggressive the fish were on the streamer.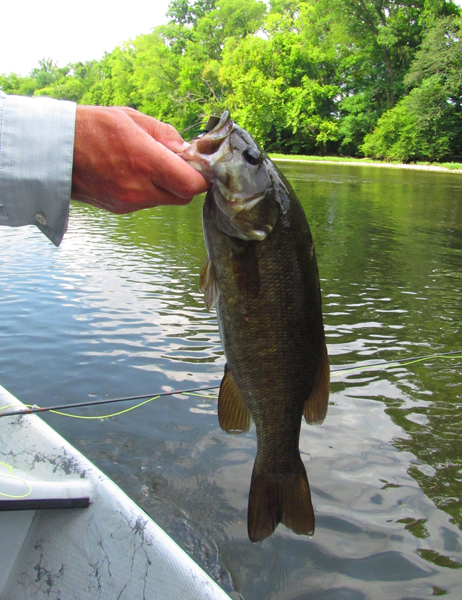 This fish is better than average on our float trips, but we typically get at least one this big or bigger on every float. We've been focusing most of our efforts on popping bugs, but streamers are always good. Our favorite patterns are Zuddlers, Clouser Minnows, and Wiggle Minnows but a basic Woolly Bugger always does pretty good. A few days ago one of my anglers tied on a Lefty's Deceiver that had been in his fly box for what he guessed what something like 15 years. It worked exceptionally well and kept us in fish all afternoon. It also caught an unexpected big fish.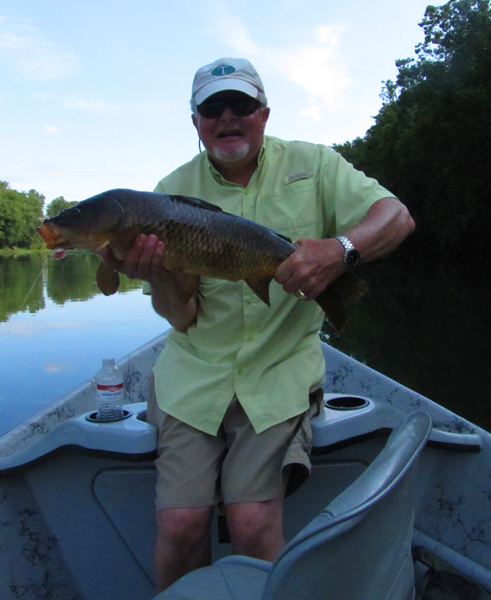 This was one of two carp that ate a white Lefty's Deceiver. Most people don't think of carp as a fish that eats streamers, but over the past few years almost every one we've caught has come on a Clouser Minnow, Woolly Bugger, or some other streamer. Of course, we're not necessarily targeting these fish. They're mainly a target of opportunity or simply go out of their way to follow the fly.