After a somewhat traumatic airline experience, we've made it to the Henry's Fork and Yellowstone Country. We typically make the drive from East Tennessee but this year we flew. Needless to say, it's a pretty different experience. First and foremost, a drift boat doesn't count as checked baggage so we'll primarily be fishing from our hind legs, not from a boat.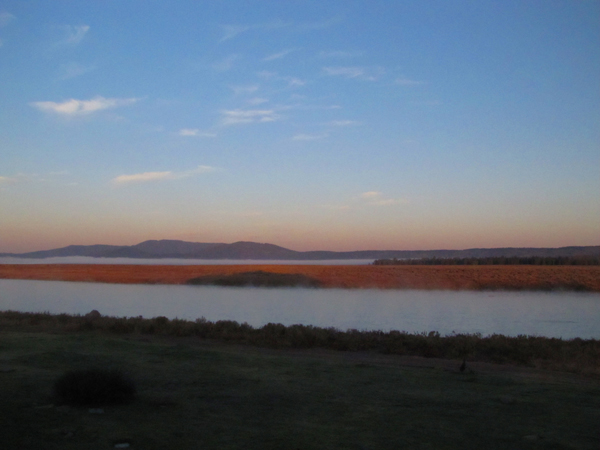 The view from our back porch this morning
Everyone in our group floated the Henry's Fork today, but Charity and I headed into Yellowstone National Park to one of our favorite streams. In past years we've spent weeks at a time fishing inside the park and can honestly say we fish some of these streams more frequently than a few in East Tennessee.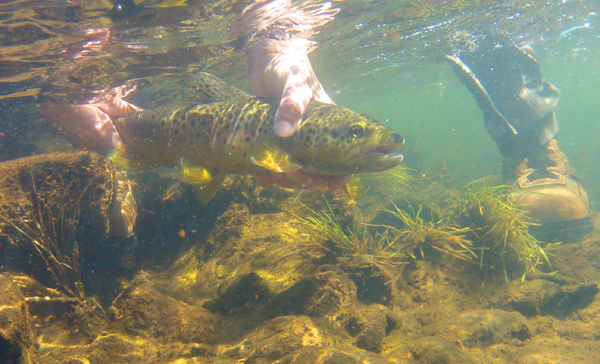 We have plans to fish the Henry's Fork this week as well as a few new places. We always try to go back to our old favorite spots while fishing at least on river we've never fished before. Today the objective was to hook up with as many Yellowstone Park brown trout as possible.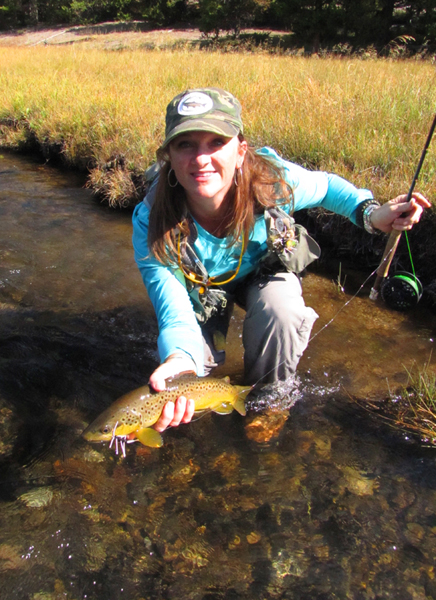 Charity shows off a nice fish. Don't ask her about the two others that were a head and a tail longer than this one that shook off as the camera was coming out of the bag.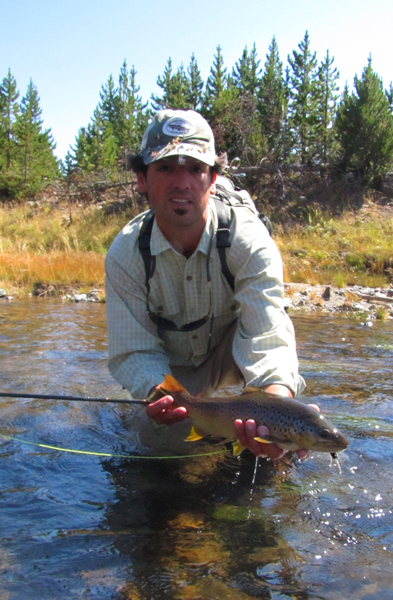 Ian's best brown trout of the day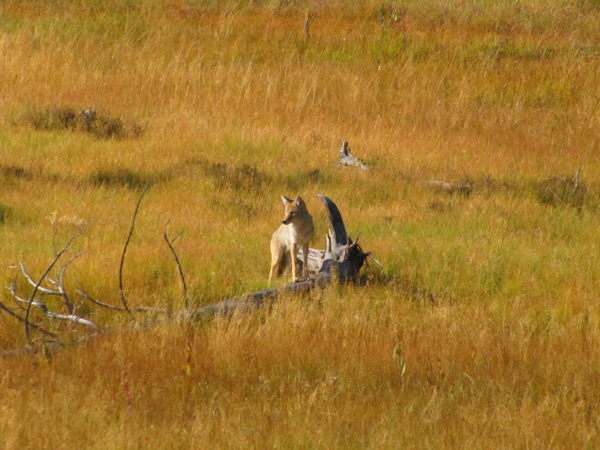 This coyote sauntered by after digging up a vole in the meadow along the river.