The end of our 2012 guide season has essentially arrived. We actually have a few more guide trips on the calendar for December, but we have fewer trips between now and New Year's Day than we typically do in a short week at other times of the year.
Now that there's some time for reflection and personal fishing we've already started looking forward to next year. Before we knew it we were making predictions. Some aren't predictions so much as what will happen, but we'll still take credit for being right later.
Here goes:
The world will not end on December 21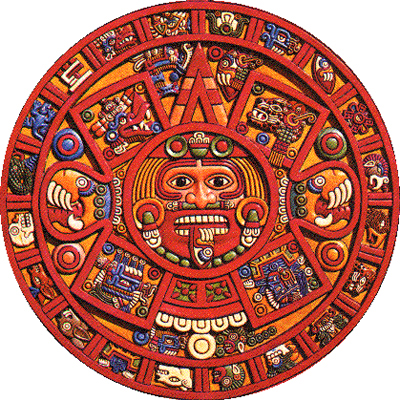 It's the end of the Mayan calendar, not the end of the world. I thought the end of the world was imminent when I saw there were no more days on my calendar after December 31, but then Trout Unlimited sent us a new calendar which set us right at ease.
Our streams and TVA tailwaters should be as close to normal as we've seen in some time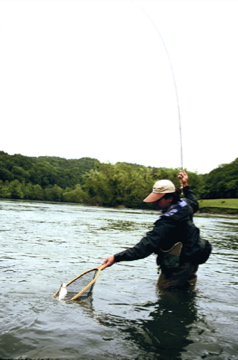 Perfect wading conditions on the Clinch River
We will have a "normal" water year across East Tennessee and the Smokies. This time last year our local tailwaters were running high so they weren't much worth fishing. The reservoirs eventually got so low TVA had a tough time filling them and the rivers were ultra low through most of the spring. We're not anticipating a repeat of that.
There will be some phenomenal midge fishing on the tailwaters this winter. Low and steady flows will make this a possibility. We haven't seen this in a few years, but those who brave the cold weather in January, February, and early March could have some great action on tiny flies.
Expect to see more digital media for fly fishers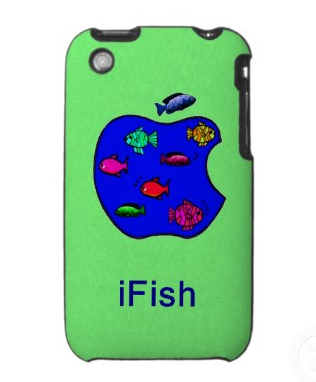 The growing popularity of smart phones and tablets are making it easier to read and view video on the go. We're in the process of moving in this direction with our Fly of the Month and are working on digitizing several of our books. We're very excited about these projects and can't wait to show them off. Stay tuned!
Expect more opportunities to fish for wild brook trout in the Smokies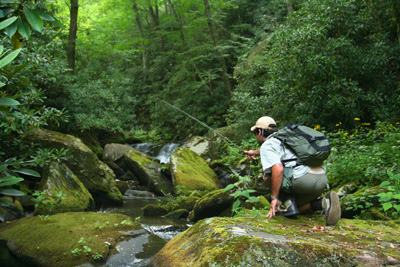 The Smoky Mountain backcountry has seen a profound recovery of native brook trout populations
There have been some ambitious stream restorations over the past few years and it wouldn't surprise us if at least one more stream in the Smokies was opened up for fishing. This may be as much wishful thinking on our part as it is educated speculation, but we have our fingers crossed.
We'll be heading to Yellowstone country again in September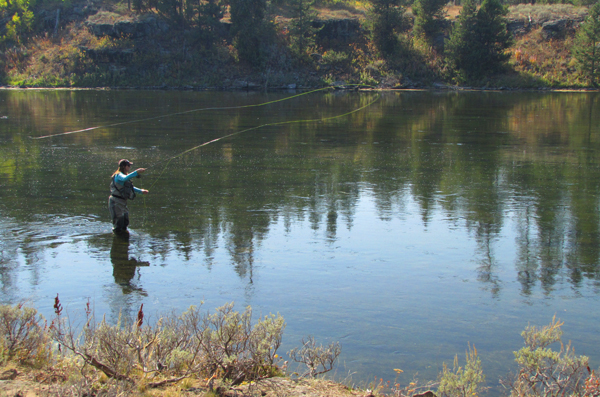 Charity casting to risers on the Railroad Ranch section of Idaho's Henry's Fork
This is an annual pilgrimage for us that we look forward to as much as anything else we do all year. We'll be returning to TroutHunter September 21 – 27 to fish the Henry's Fork, Madison River, Yellowstone National Park, and other waters in the area.
The Hiwassee will return to prominence among anglers in East Tennessee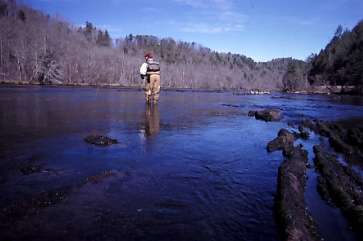 Poor fishing and tough flows have all but removed this tailwater from many fly fishers' list of places to go. New delayed harvest regulations have made much of the river catch and release only through the winter and early spring so you can expect some larger fish to be around. Flows should be more friendly for waders and the sheer size of this river is such that you never fish in a crowd.
Watch for some spectacular hatches this year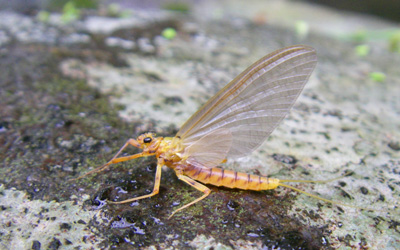 Weather was unusually mild last winter while river and stream flows were all over the place. We saw some superb Sulphurs on the Clinch last year, but that happened when flows favored floating instead of wading so we don't think many anglers noticed. If flows are in the normal range this year we can expect some great dry fly fishing on the Clinch as well as the Holston.
The popularity of fly fishing for smallmouth bass will continue to grow in East Tennessee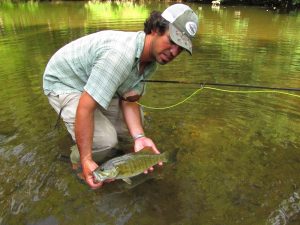 We've been doing it for a while but started seriously guiding for smallies around 2007. Since that time we've cultivated a number of repeat customers who love the action they get from small jaws. Add to that there is a fly shop in Knoxville run by a couple of warmwater enthusiasts and several other guides in the area who love them as well and you have the makings of a movement. If you haven't tried it, we know what you'll say. Every trout fisherman we've every guided for bass says, "I wish I had started this sooner!"
You'll see more Tenkara rods on the water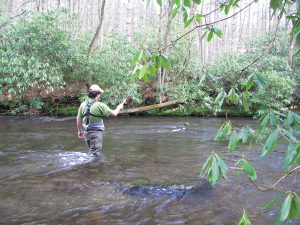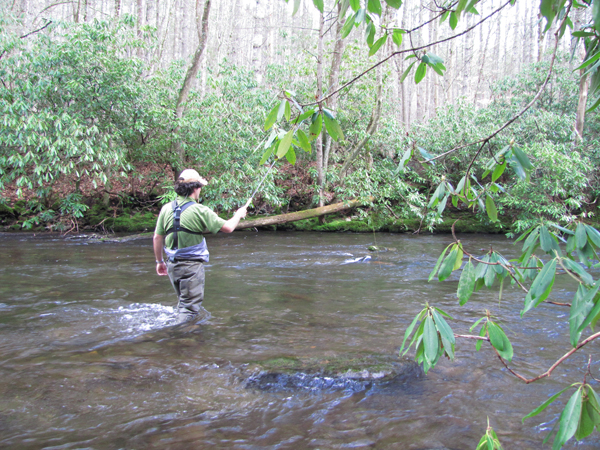 We took up Tenkara about a year ago and have had a blast with it. We even guided a number of trips with Tenkara last year and took the rod along on a number of standard trips for folks to sample. Every last angler who tried it liked it. Does that mean that we or anyone else has ditched their fly rods? No, but it's one more way to enjoy your time on the water. Tenkara is ideally suited for fishing in the Smokies, is relatively inexpensive, and incredibly compact and convenient.
Expect more cool flies to show up in our online store!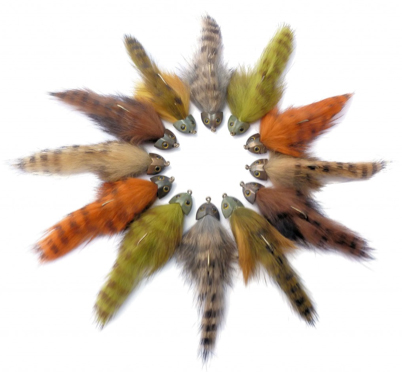 Our online fly shop will expand in 2013. Last year we introduced a number of fly patterns plus our own brand of leaders, tippet and strike indicators. We'll continue to bring you the coolest flies you've ever tied on. These Bunny Skulpins will be available in a few months, but other patterns are available right now.