After a week of heavy rain in East Tennessee we've finally had a few days of dry, sunny weather and have more on the way. Our mountain rivers and streams have fallen to merely "high" but the tailwaters are running exceptionally high right now.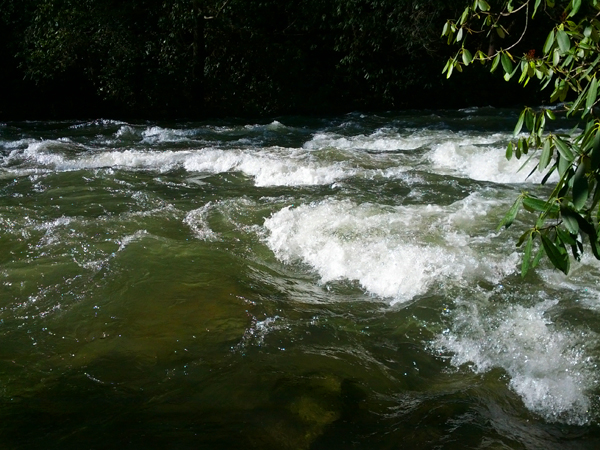 Local reservoirs came up as much as 30′ in just a few days. In fact, all our our reservoirs are filled to the point where you would expect to see them in May. And that's when they were exactly where they should have been in January. Unfortunately we don't expect to find any tailwaters fishable for a while. The South Holston and Hiwassee will likely become the first ones to have the best opportunities, but those will require a boat and be a while.
Here's an interesting photo of the spring creek section of Abrams Creek from last weekend. There were several spots where it would be hard to tell where the channel was if you'd never been there before.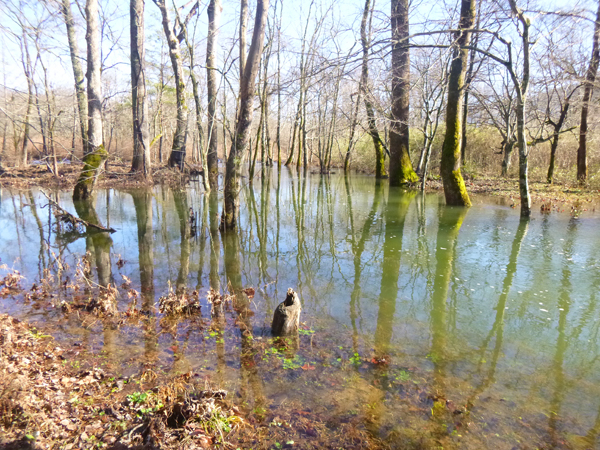 Most of the region received between 6″ – 8″ of rainfall in about 3 days, but as always, totals were higher in the Smokies where 11″ of rain was measured at Newfound Gap. There are very few level points in the mountains so all that water runs downhill and streams aren't the only thing that change. Here's a video of a landslide that wiped out a chunk of Newfound Gap Road just a few miles up from Smokemont.

Smoky Mountain Landslide from The Daily Times on Vimeo.
These aren't the first floods or landslides we've ever seen around the Smokies so we're not worried about the fish, although it doesn't look like we'll be getting over around Cherokee, NC any time soon. We'll get out on the river this week and be sure to fill you in on what we find.