It's March and for anyone who fishes around East Tennessee that will mean one thing – Spring Fishing! This month we kick off the spring dry fly fishing season with one of our favorite dry flies, the Haystack. This is a fly pattern that works extremely well in the rough and tumble streams of the Smokies but isn't very well known in the larger fly fishing universe.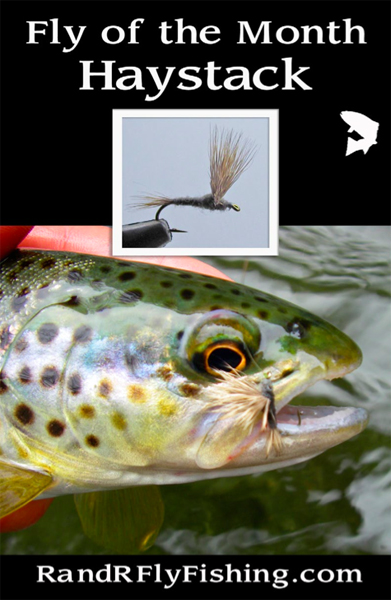 Click the image to download the goodness!
We've fished this fly almost everywhere we've ever fished and can even remember one September day in particular on the Snake River in the shadow of the Tetons when it didn't seem like any cutthroats could let it pass by. This download is a PDF file, readable on your desktop computer, tablet, or smartphone. As always we include some history about the fly, our advice to fish it best, and we even include detailed instructions how to tie it. Don't forget to check out the companion video of fishing a Quill Gordon hatch in the Smokies with the Haystack in action.
[youtube]http://youtu.be/2MXuAU-J9ew[/youtube]