We've been inside all day because we know it's only a few days before spring fishing really kicks in. We've got some guide trips booked for next week and the timing is probably about as good as it gets. This has been one of the most wintery weeks we've experienced since December. There's been a significant amount of snow in the Smokies and it's been cold and wet no matter where you are in East Tennessee.
We've already seen Early Brown Stoneflies and Blue Quills with a smattering of Quill Gordons. These hatches should only improve with the weather, especially the Quill Gordons which should go from here and there to all over the place.
For us this is one of the high points of the entire season, plus it doesn't hurt that it comes after one of the longest fishing dry spells of the season. Sort of the way the Daytona 500 is the first race of the year…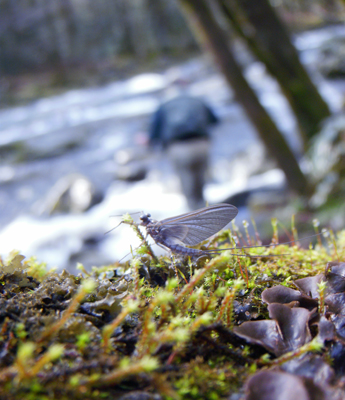 Plus it won't be long before there are caddis on the Holston, Sulphurs on the Clinch, and smallmouth are busting poppers.
We can't wait!