The Speck is among the most unlikely trout flies we know of. It doesn't look like much and has the general traits of a dry fly. On the contrary, it's a fish catching machine and is a stellar wet fly.
This month we focus on this great local pattern that catches trout across Southern Appalachia and beyond. We discuss the fly's origins, the best way to fish it, and include detailed and illustrated instructions how to tie it.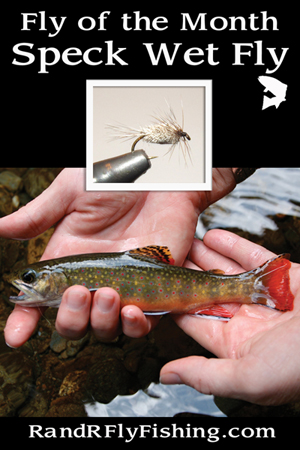 You can download the document for free and it's viewable on your desktop computer, tablet, or smart phone.
This month the Speck Wet Fly is on sale in our online store. Pick some up through the end of May for 20% off or until we run out.