Our latest installment of the Fly of the Month features a fly we use most of the year in the Smokies and is arguably our favorite fly. The Guide's Choice Parachute Adams is a twist on the classic with a couple of changes in the materials. You'll learn how we fish the fly and you'll find detailed, illustrated instructions how to tie it.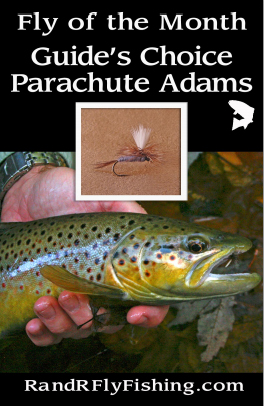 As always, the download is free and viewable on you desktop computer, tablet, or smart phone.
Also, the Guide's Choice Parachute Adams along with the Hi-Vis Parachute Adams are 20% off this month.