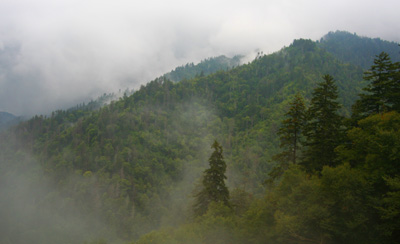 This has been one helluva season… More high water than we can ever remember even though we get plenty of fishing in between rounds. You might say that we've been furloughed once again.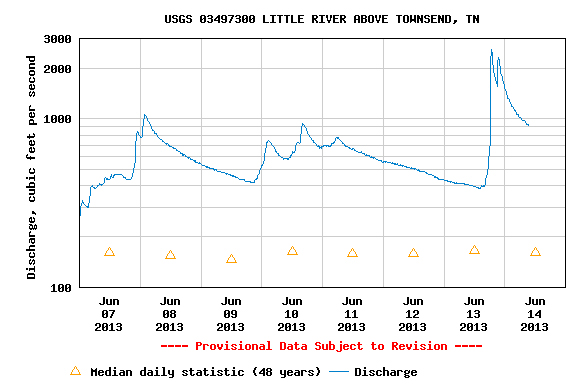 Notice how under the best of days we running no less than twice the typical volume of water. And by the way, each of those peaks on the graph are daily record high flows. But it's not all bad news….
You should find some pretty good fishing this weekend. Expect the smaller streams to be negotiable and the larger streams will be OK in a couple of days.
The Clinch River has recreational flows that guarantee some good water on the weekend. The South Holston has the absolute best flows, especially for waders even though the nearby Watauga still looks like a washout for anyone without a boat and big streamers. It even looks like the Hiwassee may stop spilling and cut generation enough for some good wading in the morning.