We admit it. We're biased, but here's  our favorite picture of a smallmouth bass we've taken to date.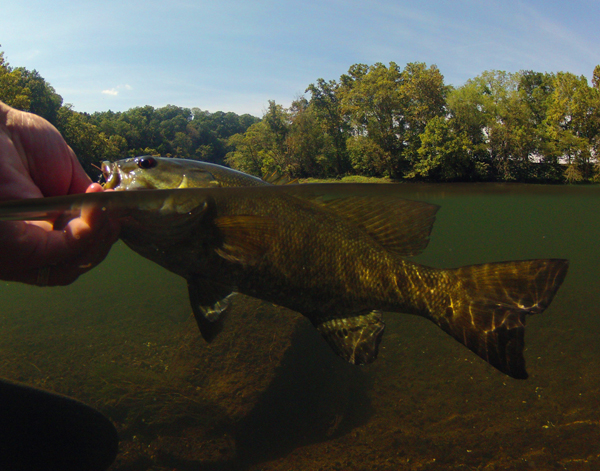 In all honesty it wasn't the best day of popper fishing we saw this season. In fact, compared to most days I've guided in the past few weeks it was pretty slow. Of course several of those days were unreasonably good too, I guess it all evens out eventually.
As we prepare for our trip to Yellowstone and the Henry's Fork in Idaho we were aware that this might very well be our last outing casting poppers at the small jaws. Water temperatures were absolutely perfect this summer on the Holston River and we experienced some of the best popper fishing we've ever seen. The water is so crystal clear you can see the fish coming for what seems like a mile!
The creek fishing was pretty good as well, although we have to admit we didn't spend near so much time on the stream bass as usual. It was pretty hard to stay away from the big boys on the big river. Having said that, one of the best fish I managed to land this year came from a stream and the smallie attacked a popper in about 12″ of water. I was alone and it was virtually impossible for me to get a photo of myself holding the fish but I did manage to capture this image where the bass gave me a dirty look for about two seconds before turning for deeper water.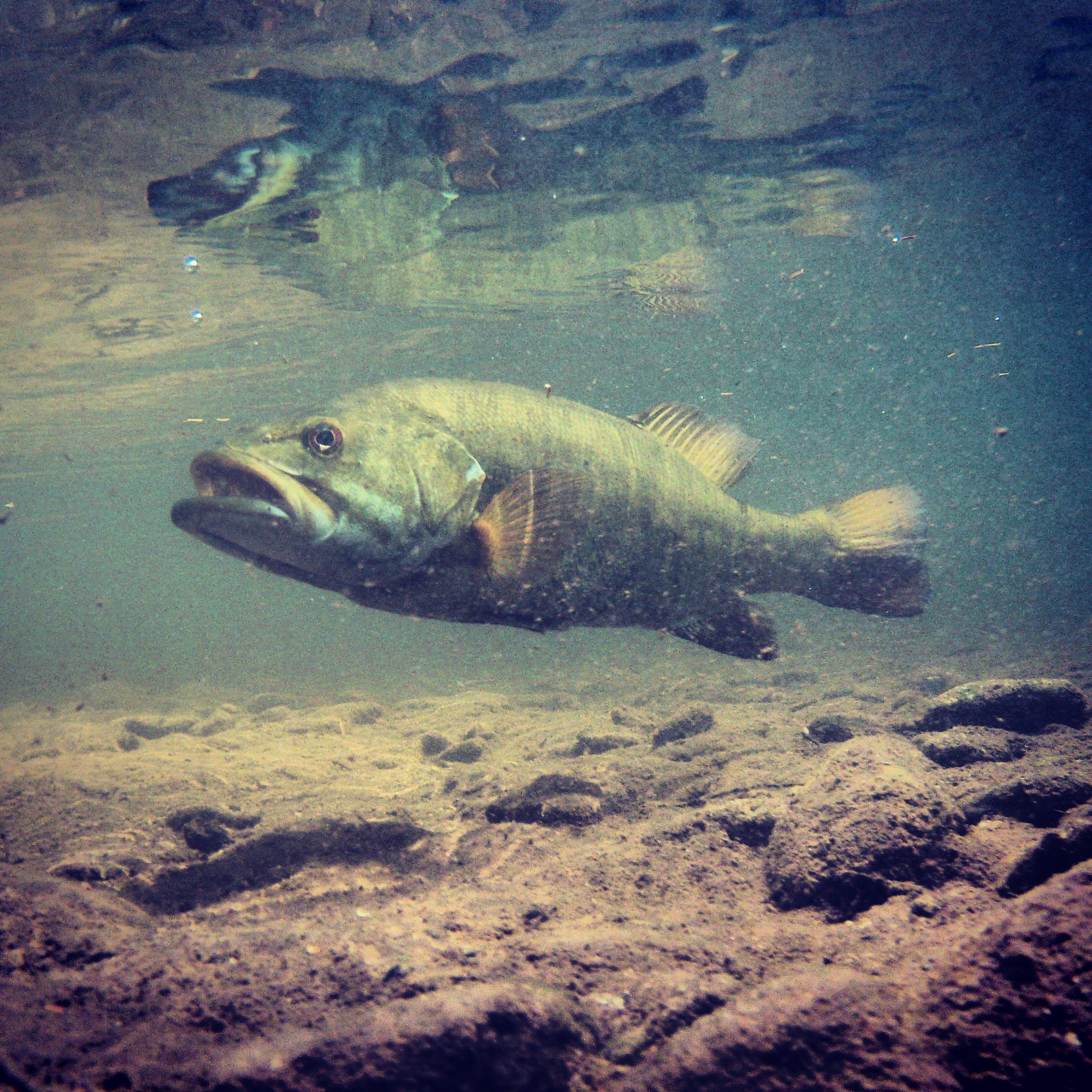 Maybe we'll get in another session if early October is mild, but either way it was a great summer.