We're checked in at TroutHunter on the Henry's Fork but spent the day fishing in Yellowstone Park yesterday. For us it's almost like coming home since we spent a considerable amount of time here every September. Even better our children are getting old enough to appreciate the area and our daughter Willow is starting to get pretty handy with a fly rod.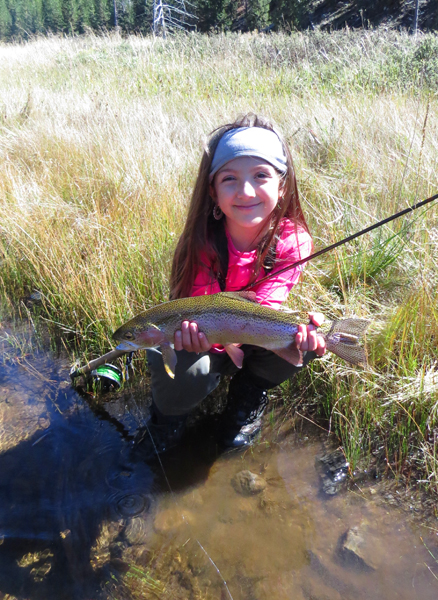 Okay, Willow had a little bit of casting help from Dad. She hook the fish and chased this hefty rainbow down the river by herself and got it close enough for Dad to land it.
Charity was her usual "show off" self. We approached a spot where she's hooked many nice fish over the years and she immediately took charge. Years ago I remember her pointing her fly rod at the log jam and saying "I'm going to catch a big fish right there!" And she did. And has almost every year since….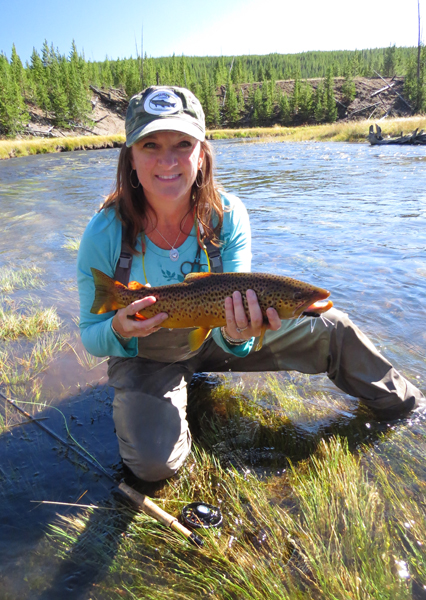 Fortunately the ladies left a few and I landed this beautiful brown trout in the afternoon.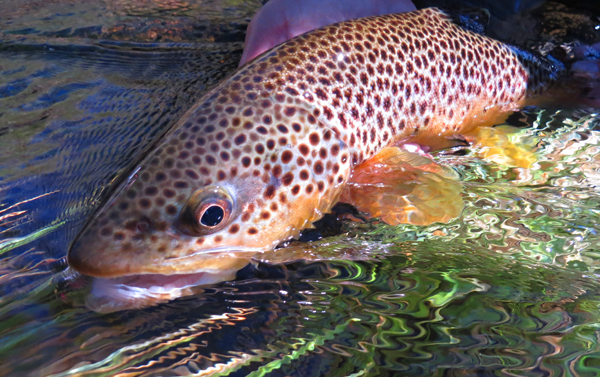 We'll keep you posted…