We're looking forward to getting back in Townsend and settling in for fall in the Smokies…. Or at least we were.
From the news we see the national parks will likely be closed tomorrow. All campgrounds and trails will be closed. We've received an email from the park that clearly states the entry gates will be closed and we are not authorized to continue any guiding in the park while it's closed.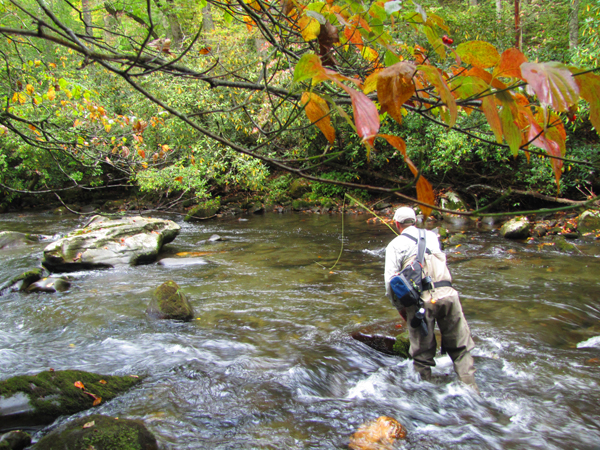 Highway 441 between Cherokee, NC and Gatlinburg, TN will remain open but all turnouts will be blocked off and no one will be allowed to do any fishing, hiking, or anything.
We have friends and acquaintances who are park rangers (after all we have the same office) and they have assured us that they are spending the day preparing for the shutdown. They will still have to report for work but will only get paid once the issues are settled.
We haven't checked on the status of the National Forests in the area, but expect the campgrounds to be closed. We're not sure about river and stream access though. Looks like we'll check into that if we wake up with the national park closed.
One thing for sure is that we won't be fishing the spot in the photo above if Congress doesn't get this resolved.
We'll see how all this hashes out….