Yesterday was another chilly one around East Tennessee and particularly so in the Smokies. There was a fresh shot of snow above 3500′ or so. Not enough to amount to a whole lot, but just enough to hurt our feelings. The weather is warming up again for the weekend, but for the first time in a while the real fish story is happening away from the Smokies.
If you're a diehard tailwater angler around East Tennessee it's been a tough year. We saw more high water than usual last spring and that lasted most of the summer. When fall arrived and TVA started to draw down the reservoirs that only meant high water was a sure thing. There were a few windows of opportunity on a few of the rivers through the winter, but overall these rivers haven't been fished they way they usually are.
But that's about to change. A quick glance at the date reveals this is the date when TVA starts to fill the reservoirs for summer levels and that requires them to trim flows from the dams. Not only does this mean very negotiable flows for fishing, but also a degree of consistency so you don't necessarily need to check the flows three times a day and drop everything for that three hour window of fishable water every week or so.
Look for great flows to start on Saturday and almost surely continue well into May if not June depending on rainfall this spring.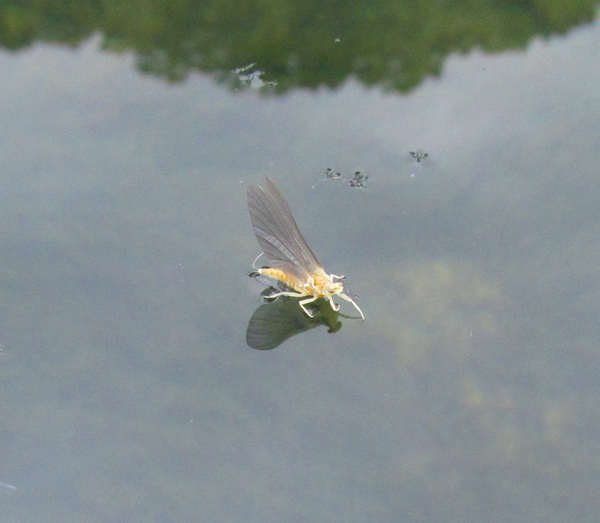 As always be sure to have your Zebra Midges, small Pheasant Tails, and Zelon Nymphs handy. In about a month the Sulphurs will start on the Clinch and caddis on the Holston. Caddis should start popping soon on the Watauga and everyone is always sweaty for the Sulphurs on the South Holston. The Hendricksons and the Hiwassee should be pretty spectacular this year so don't write that river off.
Yes indeed, patience has paid off… Now get out there!