We're on the back side of the Memorial Day holiday and that means all sorts of things when it comes to fly fishing around East Tennessee and the Smoky Mountains.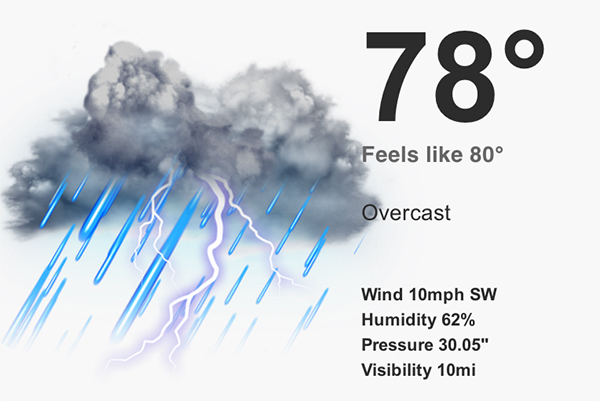 First of all that means it's thunderstorm season. We're seeing pop up storms somewhere everyday. That doesn't mean the day will be a washout, but you should keep some rain gear handy. I'm always a bit twitchy when I hear thunder in the drift boat since that's the last place you want to be with lightning crackling overhead, so I tend to keep an eye on the sky and constantly check the weather radar on my smart phone.
That also means that some mountain streams may be high or muddy while others are in perfect condition. A quick look at our Stream Flows page can help you there. A simple rule is that streams tend to get muddy as they rise but quickly clear as the water levels off or starts to fall.
Now that summer has arrived you can easily wade wet. Some folks prefer to keep the waders all summer long but we enjoy the freedom that comes with wading  in shorts or quick dry pants. It's always cooler and makes for less equipment to keep up with.
We also think of two more things when we think about summer around East Tennessee: smallmouth bass and popping bugs! There are plenty of places to try this around East Tennessee and you'll likely have the water to yourself. Most fly fishers stick with the trout and most bass fishermen stick to the lakes so there aren't many folks out chasing the smallies in rivers like Little River, lower Tellico River, the Nolichucky, Holston River, French Broad and many others.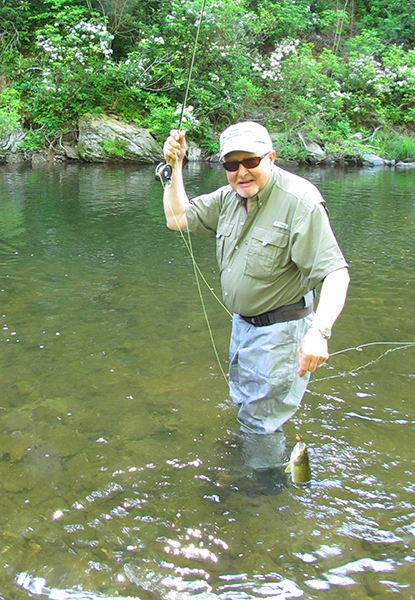 And while we certainly enjoy chasing the bass with popping bugs we spend the bulk of our time on the trout. The tailwater scene continues to favor waders in many locations as low water levels in Norris and Cherokee Lakes aren't leaving TVA with much water to generate power with. Keep an eye on schedules as this could change, especially on the Clinch where one generator might start up in the coming days, but we're expecting minimum flows from Cherokee Dam for a while.
The water coming from the dam is plenty cold so trout close to the dam are in no trouble at all. However, once you're way down the river near Nances Ferry water temperatures are creeping up close to 70 on hot days. This section of the river is primarily a smallmouth bass fishery, but most folks who wade here think of it as a trout spot. Expect trout fishing to grind to a halt around Nances Ferry soon but the smallies will be prime. Either find a spot much closer to Cherokee Dam to fish for trout on the Holston or look to the Clinch. Right now late afternoons and evenings are best as Sulphurs are hatching and the water is perfect for waders.
Of course summer in the Smokies means dry fly fishing and hiking in to remote streams since waders aren't necessary. Water levels are in great shape and the fish are happy. Some of the bigger water isn't fishing as it did back in the early spring now that you can expect some swimmers and tubers, but there's still plenty of water to fish. There's even more if you're willing to get just a small distance off the beaten track.
There are plenty of choices for fly fishing right now, so get out on the water!