We're well into our "backcountry" fishing season here in the Smoky Mountains. Warm weather precludes the need for waders so it's easier to hike in with only wading boots and a fly rod. Even as we really enjoy rowing the drift boat or instigating smallmouth bass to eat a popper, there's something extra cool about hiking in up in the Smokies.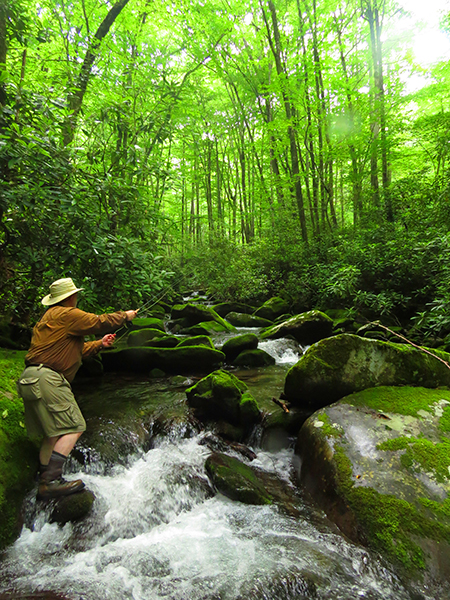 The fish are eager to rise to dry flies and the climate is always cool and comfortable in spite of blazing heat down in the cities.
And most of the time you have the stream to yourself. There will occasionally be another fishermen on a larger stream with a well traveled trail, but even then an easy walk in the morning will get you beyond most people, although you might see the occasional passerby. Even then you'll see some travelers you don't typically see in town.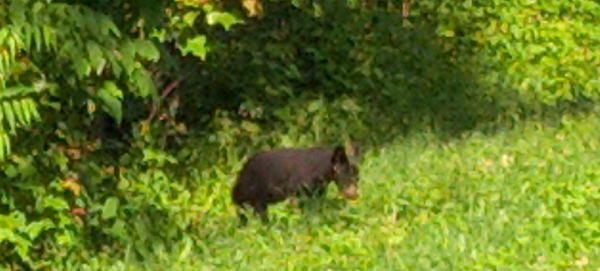 Just another day at "the office".