It's been on my mind since spring and I've tried to avoid it, but lately a few things have been impossible to ignore. Running our own guide service and raising a couple of kids makes it tough to dwell on anything minor for very long, but when some seemingly random points come together to create a trend you can't help but notice.
A few weeks ago there were two  events within a few days that really made me take notice. Here's a picture of Luke with a smallmouth bass he caught with me.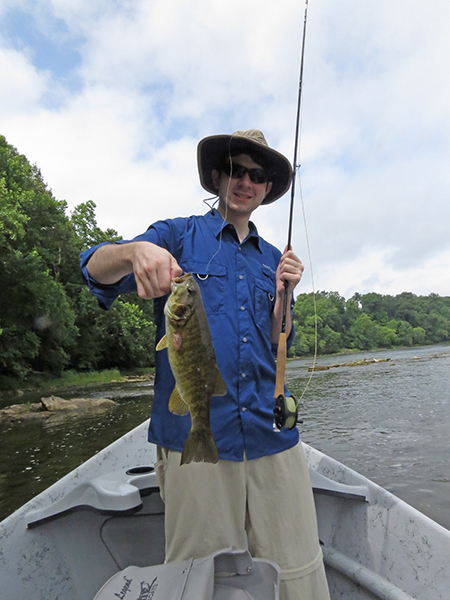 I first met Luke a few years back in Memphis when I did a Smoky Mountain fly fishing seminar at a local fly shop there. Luke came with his father David who was from East Tennessee and called me up to book an instructional trip almost immediately. I explicitly remember telling David that I'd be happy to take his son along but we should probably keep it at a half day trip since a 6 year old's attention span probably wouldn't be up for fishing all day long. I'll let you do the math on this one, but Luke is starting school at the University of Tennessee this month.
Okay… So I've been taking David and Luke fishing for a while. It's great to have long term repeat customers!
Now here's a picture of Kevin taken the same week as the picture of Luke: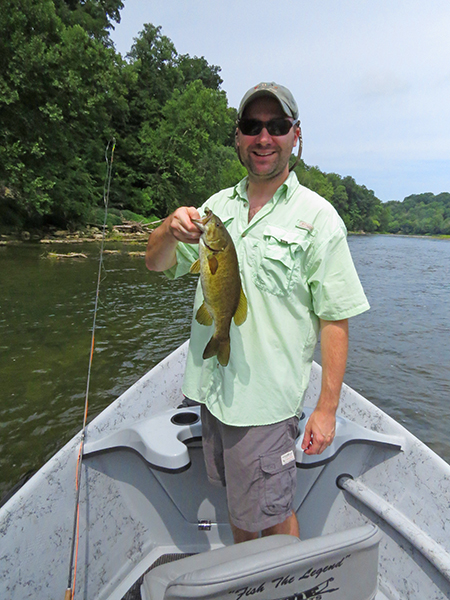 Kevin is a great guy and called me to book a day of fly fishing for smallmouth as a gift for his father. They've always fly fished together and have been wanting to take a float for smallies for a while. Great! Even better they're both excellent anglers.
Somewhere early in the day Wes, Kevin's father, asked me if I remembered a day a long time ago. It seems that Wes and I had met years ago well up a trail along a trout stream in the Tellico River watershed. What's more, I actually did remember the meeting and confirmed it by saying, "Yeah! I remember that. You had a kid with you who you were teaching to fish. You were both excited because he had caught a nice brown trout on a cricket on Tellico River." (I may not remember a name or a face, but I'll always remember the fish story.)
Turns out the kid was Kevin, the grown man in the front of the boat waylaying the smallmouth.
That's when it all came together. The reading glasses I need to keep handy to tie on my angler's flies. The mornings when my shoulders are a little stiff from rowing the boat. The nine year old girl at home who arrived well into my life as a fishing guide.
I started guiding in the spring of 1995 which can only mean that I'm approaching the end of my 20th season. Trust me; I even used a calculator and it barely seems possible.
I suppose there are worse ways to spend 20 years… Thanks to everyone out there as we keep chugging along.