Now that the wet weather is behind us, the streams have fallen into shape, and the fall foliage is at its peak we're seeing some classic fall fishing. So far it's just like we remember; nymphs in the morning and switch over to dry flies once the sun gets on the water.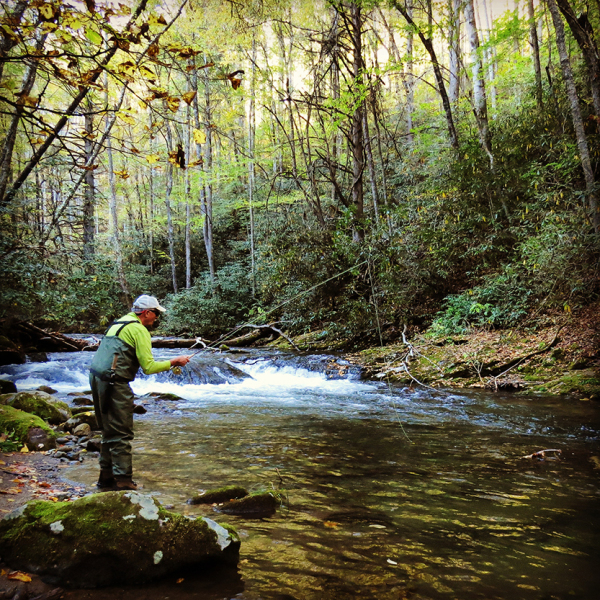 The bugs hatching are all small. In fact, most of the fish are eating more midges than anything, but don't let that intimidate you because you don't have to fish teeny tiny flies to catch fish. We're keeping our anglers hooked up reliably with a simple #16 Parachute Adams.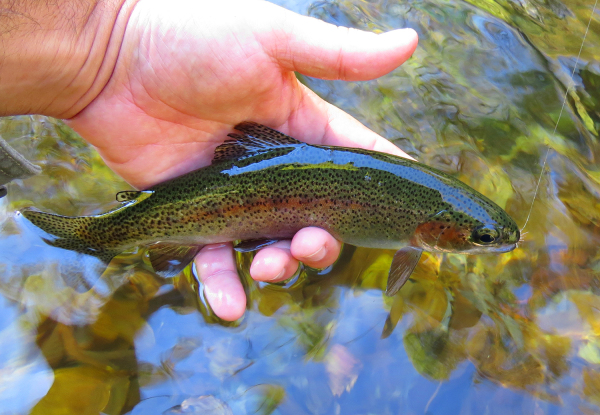 You may see a few Blue Wing Olives or a ginger colored October Caddis, but chances are that you'll just catch fish by putting the fly where it needs to be whether you see rises or not. If you have a good set of polarized glasses and an even better set of eyes you may very well see fish sitting high in the current. That's one of the main reasons we love fishing in the fall. You can sight cast to fish more this time of year than any other.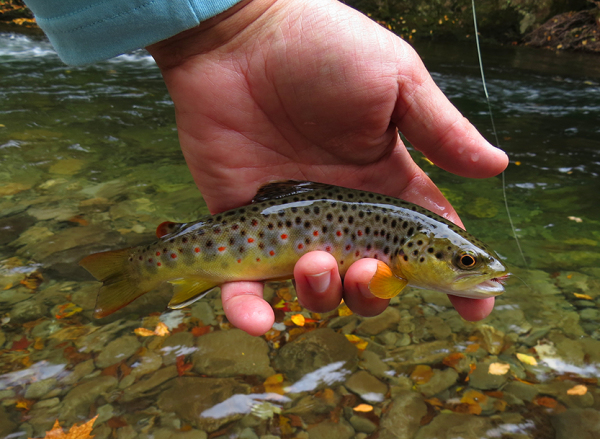 And another thing… We're starting to see those big fish sitting out in the tail outs of long runs. And we mean big no matter where you fish. We'll keep you posted on that.