I just looked up and noticed it's been a while since I posted a report. It's not for a lack of something to say as much as not much time to sit down and post something. April and May are the busiest of times guiding in the Smokies and East Tennesee and this year is only different because of some inconvenience.
I've been recovering from surgery for a torn meniscus in my knee which has all but kept me off the streams and strictly restricted to duty in the drift boat. Charity has been doing double duty guiding streams in the park without much time off. That's left me to spend more time shuttling the kids to and from school as well as other activities. Charity and I will often divide that up but for the past several weeks she's been on the water more and I've been running the kid taxi more than usual.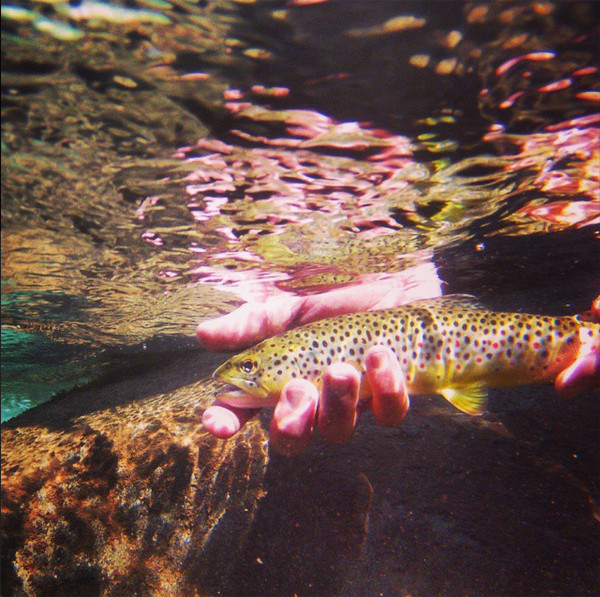 Fishing in the Smokies has been excellent outside of a few bumps in flows caused by passing storm fronts. MOst of these have merely brushed the Smokies and haven't impeded stream fishing much. Fishing in the mountains has been good with a variety of fly patterns. In fact, it's one of those times when the fly has much less to do with your success than what you're doing with it. There is a variety of mayflies, stoneflies, and caddis hatching right now so it's hard to choose a bad imitation.
We've had some chilly mornings lately and nymphs have been a good way to start the day, but the fish will definitely rise by mid-day.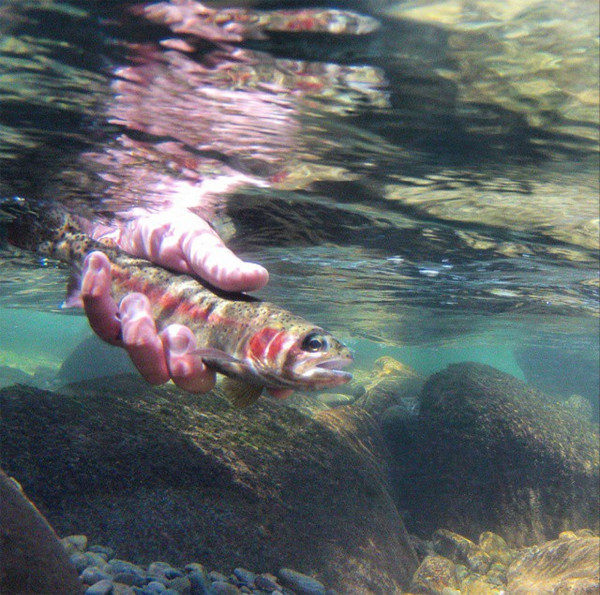 The tailwater scene has been far less predictable over the past few weeks. There has been plenty of frustration trying to predict flows as heavy rains to the north have brought reservoir levels up much higher than usual. This has resulted in TVA pushing more water down the rivers than typical for spring, but not everyday. We're used to having pretty consistent flows in the spring and this year has been very different.
We're usually in the middle of great caddis hatches on the Holston but that seems to be running behind this year. I've seen some caddis on the river, but very few fish up rising to them. This should change as soon as the river settles down and looks as if that is starting to happen. Flow predictions for the both the Clinch and Holston are looking good and there isn't any more heavy rain in the weather forecast.