It's a particularly busy time around R&R Fly Fishing world headquarters as we move into mid August. While we're starting to enter the usual late summer guiding lull our kids are back in school so that keeps us hopping with all the activities and running around that goes with it. Tourists are fewer now than earlier in the season and that trend will continue until October, but for now we'r enjoying quieter times on the water.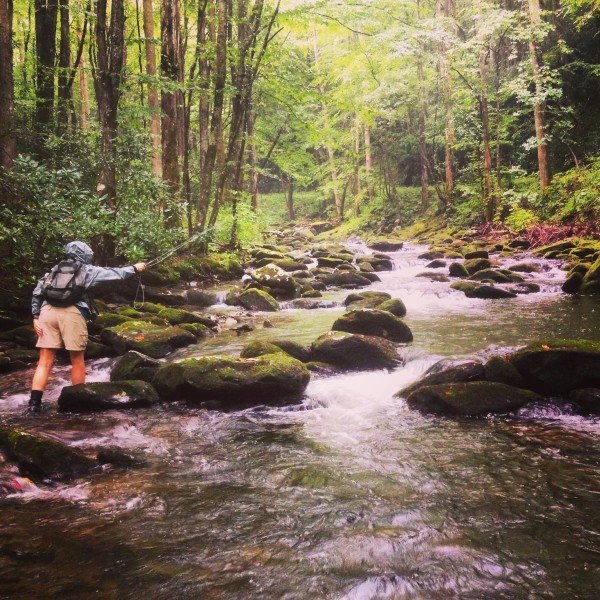 We recently took advantage of time off and kids in school to get some personal fishing in. One of the great things about the day was that it wasn't at all hot. In fact we were a bit chilled. The down side was that it rained pretty steady once we got on the water and stayed that way for hours. We handled it though and the fishing was more than good enough to keep us fishing through the soaking wet conditions.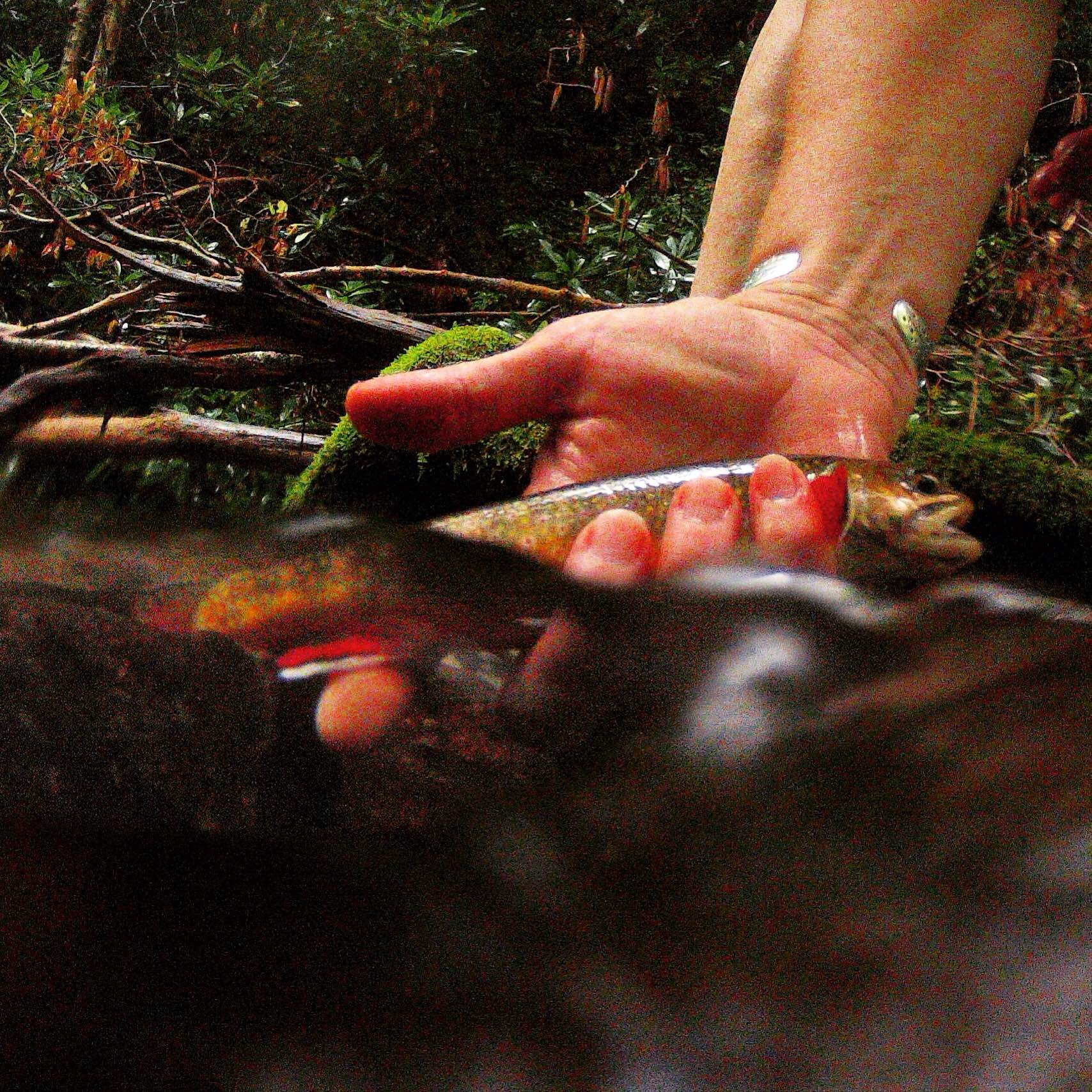 We're about to see a short break from the heat but it's mid August so we're still expecting a few more weeks of hot weather before summer starts to pack it in for the year. Backcountry fly fishing in the Smokies is always a good option this time of year and the other good option is going after smallmouth bass since they're more active with warmer water. Flows from the tailwaters haven't been exactly what we'd call optimum for floating for trout or bass, but you can do all right when the opportunity presents itself.
This is the best time of year for smallies to rise for popping bugs but it doesn't look like we'll get too many opportunities in the weeks ahead. A quick glance at TVA flows seems to show they're moving into the phase where dropping reservoir levels is a priority. Right now Norris and Cherokee Lakes are dropping almost 6″ per day so it's not clear just how long TVA will maintain these high flows from the dams but we're hoping for some moderation soon.
The Clinch has weekend recreational flows in effect and while it's not official or set in stone, those same standard seem to apply to the Holston River as well.
On a related topic, wildlife in the Smokies has been very active lately. Bear advisories have been posted all over the Smokies. Cherries are ripe in the trees and it won't be long before they really start gorging on acorns to fatten up for winter.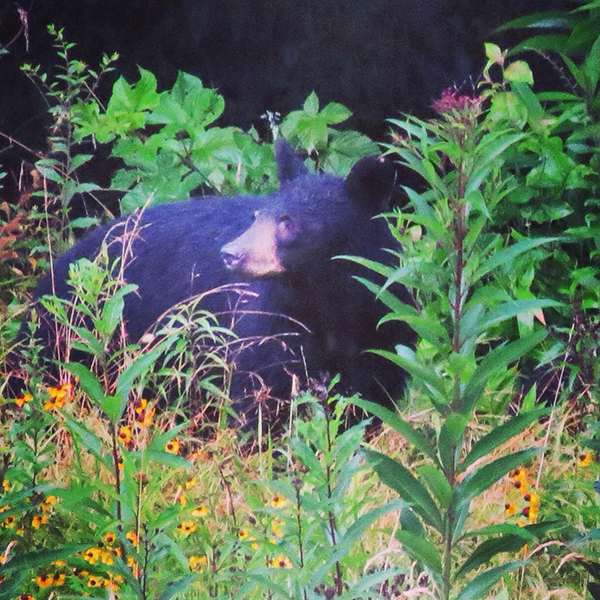 And that's not all. We're meeting our annual snake quota too. We usually see several copperheads and rattlesnakes thru the summer. They never threaten us and this one took a little fright and started buzzing as we sidestepped around it.