Most of the fall color is gone but some of the best fly fishing of the year remains. November is always an interesting time on the water since it features some of the best fishing of the year, but that great fishing will often dissolve in the space of just about a week.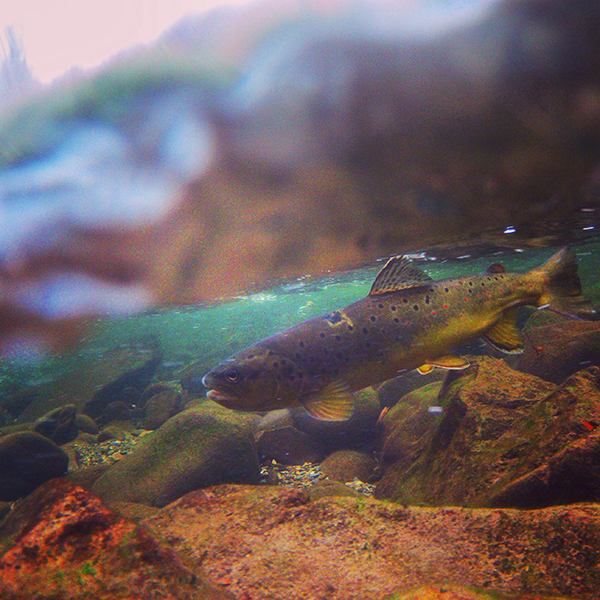 There's not much time left but the fish are still rising quite well in the Smokies. The trout are focused on smaller bugs like midges and Blue Wing Olives. There are also some sporadic caddis, but the the fish aren't exactly what you might call selective. They're often more agreeable to smaller flies that are #16 or smaller, but that's not all that small when you get right down to it.
We're seeing plenty of wet weather so stream levels are a little higher than average but only high when you compare it to typical November flows. This may make nymphing a more productive option, but slower feeding lanes should host plenty of rising fish.
The mild weather we've had seems to have the brown trout a little behind when it comes to spawning, but that's all right with us. It's always easier to hook them when they're feeding since they don't generally eat when they have spawning on their mind. The same is true of the brook trout too, although populations up in the highest streams in the Smokies have probably already finished spawning.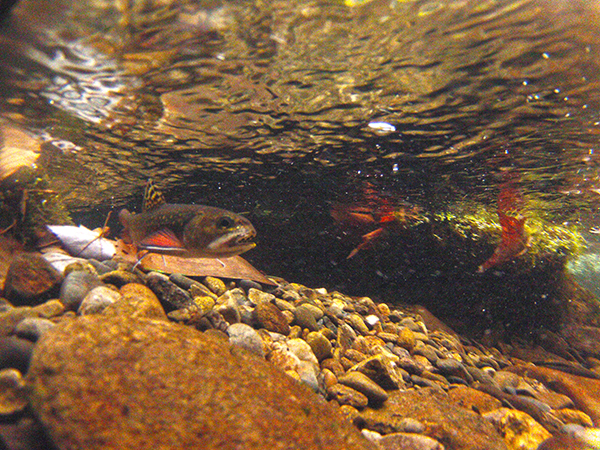 The tailwater situation has been pretty erratic this fall with flows that have been anything but predictable. The Holston has been running pretty high most of the time but it rarely fishes very well until the cold weather sets in as flows out of Cherokee Lake remain relatively warm. The Clinch is where the real action is found. We've had some pretty good activity while floating and fishing nymphs although there have been some pretty exciting moments with streamers.
Norris Lake is at winter pool so you can expect TVA to moderate the flows somewhat, but the wetter the winter is the more the river will run. It's nothing we can count on but certainly something to keep an eye out for since late fall and winter can have some spectacular midge fishing with large fish on teeny flies.