It's been incredibly warm here in the Smoky Mountains and East Tennessee over the last week. Hiking up a trail to fly fish a backcountry stream has been a sweaty affair with temperatures 20 degrees or more above normal, but the fishing has been pretty good. Nymphs are working, but we're not sure who's fishing nymphs all day long when the fish will rise to a dry fly.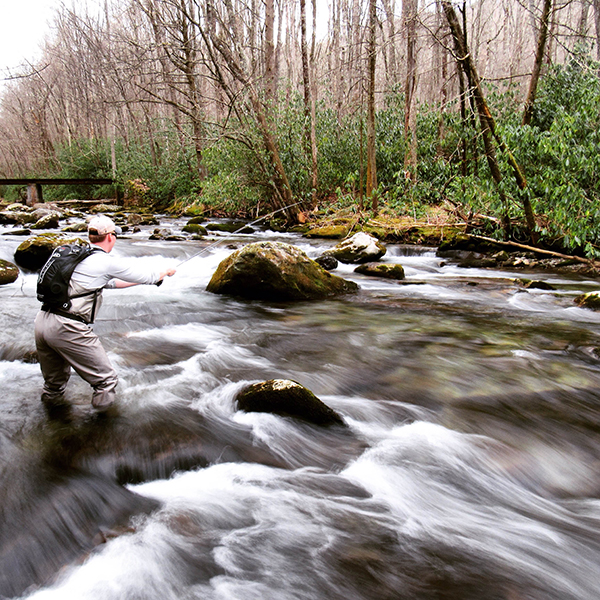 If there's been a real downside to the above average warmth, it's that the water is too cold for wet wading but it's pretty warm to hike in waders. Furthermore the trees are still bare and haven't leafed out so there's more direct sunshine than you typically experience in warm weather. The good news is that the fishing has been pretty good so it's been pretty easy to forget about the heat once you start fishing.
It's been a little surprising that we haven't seen more insect activity on the mountain streams, but the fish are absolutely coming to Haystacks, Parachute Adams, and Quill Gordon Parachutes. We've seen plenty of Early Brown Stoneflies hatching but only recently seen some laying eggs. That means it's just about time for fishing Mr Brownstones in riffles and pockets. Good thing we have plenty in stock!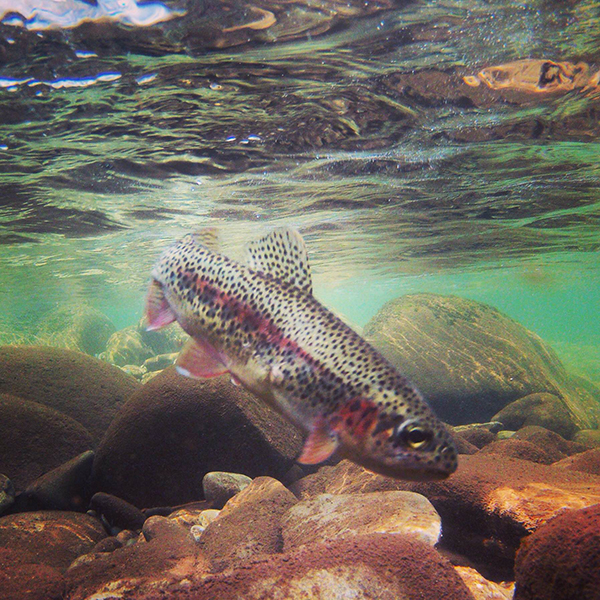 But as good as fishing has been in the Smokies, we've finally reached that point on the calendar when TVA moderates flows on the tailwaters. After months of high water on the big rivers we're seeing our first consistently fishable flows. The Clinch and South Holston are both coming down to favor wading this week. The Hiwassee has moderated quite a bit, but still not there for comfortable wading. Aggressive waders can find some fishy water and those with boats will have plenty of water for productive casts. The one outlier for the moment is the Watauga which is still running pretty strong. This river is typically the friendliest for waders to find good flows, but a wet winter has kept the flows high. This should moderate soon as well.
Midges will be the best tailwater patterns for now with the highly effective Zebra Midge being the favorite. Small Pheasant Tails will also be good and it won't be long before the Sulphurs start to pop. No doubt about it. The season is upon us!
So the biggest problem fly fishers may have in the coming weeks is deciding where to go. The mountain streams are fishing great and you can be sure the tailwaters will come on strong too.