Most of our clients are from out of town and want to make the most of their time away. This has prompted us to put together several packages to accommodate fishing buddies, couples, and groups.
All packages include:
Three nights in a cabin in Townsend, Tennessee
Two days of guided fly fishing in Great Smoky Mountains Nat'l Park and/or Float Trip
Continental Breakfast & Lunches on guided trips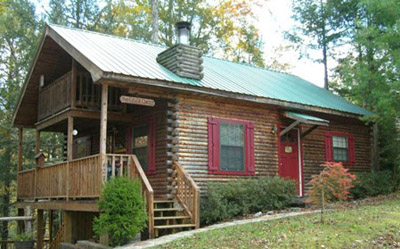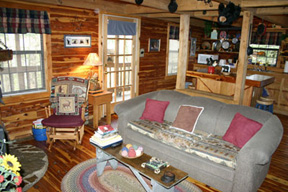 3 Night Cabin Package For Two Anglers
$550.00 Each for 2 days Wade Trips
$590.00 Each for  1 Guided Float Trip /1 day Wading in Great Smoky Mountains National Park
$650.00 Each for 2 days of Float Trips
Additional nights and guide days can be added to our package. We can also accommodate larger groups.
Call for detailed pricing on adding additional guide days, additional nights in the cabin, or groups larger than two anglers.
All pricing based upon a minimum of 2 anglers.
Minimum 3 nights stay.
Offer subject to availability of cabins and guides.
All cabin packages have a 30 day cancellation policy. Please call for details.
Deposits & Cancellation Policy
A 50% Deposit is required upon booking. If cancellations occur less than 30 days prior to scheduled trip, deposit will not be refundable. Deposits for guides are refundable in the event of inclement weather or high water. Deposit for cabin is not refundable due to inclement weather as we use a cabin management company and must follow their policies.
Payments may be made with any credit or debit card or personal check.