All of the best things about fall are happening right now and they include great weather, beautiful surroundings, and dry fly fishing. Charity and I were both guiding in the Smokies this weekend and covered a good bit of water between us. The fish were very active and were certainly looking up, although it's not a bad idea to have a few nymphs handy, especially in the morning.
There's a mixed bag of bugs hatching in the park right now. We're seeing a few olives along with an assortment of caddis. A number of anglers are buzzing about October Caddis, but they aren't exceptionally common. However, they do provide a great opportunity to fish an Orange Palmer or Stimulator with a smaller beadhead nymph as a dropper.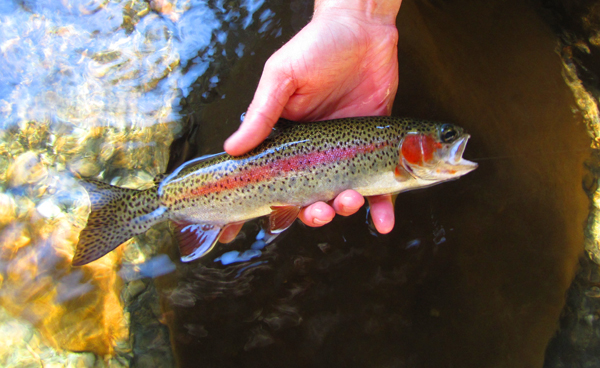 Our top flies are relatively small. Right now we're sticking with a #16 Guides Choice Parachute Adams and moving to a #18 Hi Vis Parachute Blue Wing Olive if that gets refused. There are enough bugs on the water to find fish sitting high and sipping in slow runs. These fish can be skittish but usually take the Hi Vis BWO Parachute without any hestitation. It's one of our top flies for fall and the bright orange wing makes it easy to see even if riffley water.