Right now it feels like the Mayan Apocalypse. Here in Townsend we're seeing sustained winds over 20 mph with gusts over 40. If you're reading this in Kansas you might be chuckling at out concern, but when you live in a heavy forest it disconcerting to see some many trees bent half way over!
Yes, the weather is changing, but we've taken advantage of some beautiful weather to get out on the water. We've done some guiding and personal fishing as well.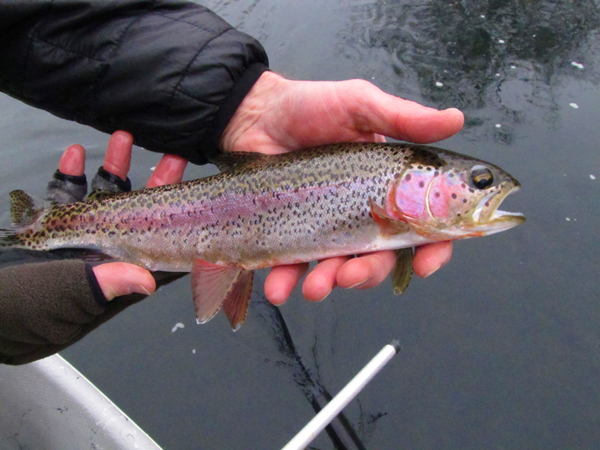 It was pretty exciting to make the drive up to the South Holston last week. I used to guide on this terrific weather, but the long drive coupled with high gas prices and two young children at home have prevented me from spending near so much time on this superb tailwater. It was a cold gray day but TVA has spent the better part of a month working on the turbine at the dam and has been running a steady flow of 330 CFS.
For those who aren't familiar with the river it usually runs far less than that when the turbine isn't running and far more when it is. The quick translation is that the river has been perfect for either floating or wading with an ideal flow that just doesn't happen that often. "But how was the fishing" you ask.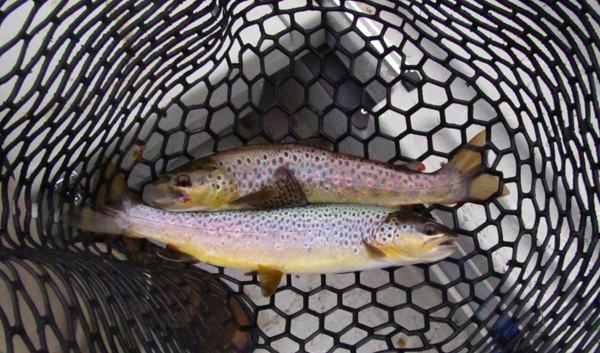 Pretty good….
Did I say that most of the fish we caught were risers that we cast #18 dry flies to? Yeah… It was OK I guess.
For the record I will say I've experience far better dry fly fishing and streamer fishing on the South Holston. However, it was just a great day to be out and it wasn't fishing that took too much concentration. It was a perfect "guide's day off".
The Smokies have continued to fish well, although it does seem like it gets just a little bit slower each week that goes by. We're still picking up a few fish on dry flies, but you have to pick your water more carefully. Slow, deep currents on the edge of rapids will still raise a few trout, but not all of them.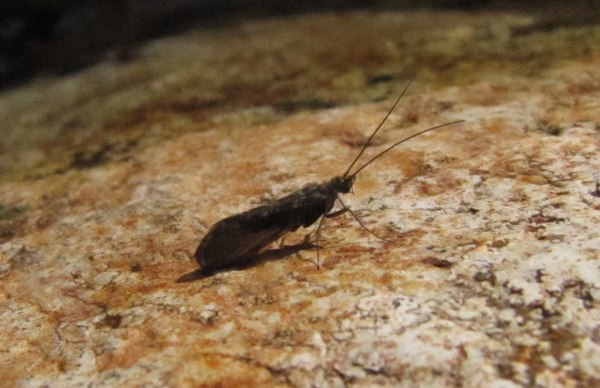 Dun caddis like this are relatively common so you can be sure the fish are paying attention. Most basic beadhead nymphs will outperform dry flies. We've been sticking with #16 Zelon Nymphs and #12-14 Pat's Nymphs with an almost religious fervor. However, keep a few #16 Elk Caddis handy as you might have an opportunity to use one if you like.