We hope you managed to get out over the past weekend. The weather was incredibly beautiful with abundant sunshine and temperatures soaring well into the 60's. There's nothing quite like a few days like that after weeks of harsh winter weather to get your blood flowing. It was the perfect weather to get outside.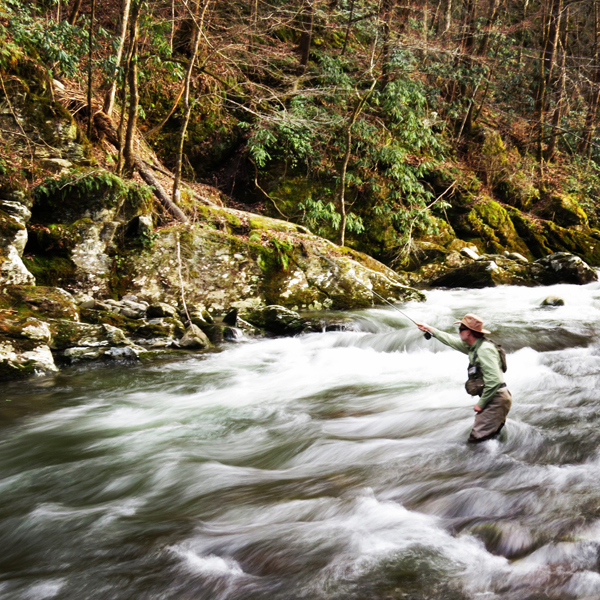 For those of you who are silently cursing  our wonderful fortune to live so close to abundant trout rivers and streams while the weather was so beautiful… it's OK…. You might feel better when you hear us say fishing pretty much sucked in most locations. Not all, but most. Our reliable intel from other locations more or less repeated our local findings. Only those streams with some hatchery infusion seemed to have better results.
Heavy rains just before the weekend caused high flows on Saturday that rendered most mountain streams too high for fishing. The tailwaters had some good flows, but far from perfect. By Sunday the creeks had subsided enough to fish them but were still pretty high. The bugs were most absent and the fish seemed glued to the bottom.
If we stop and think about it (and we have) this is the usual late winter head fake where you dump all responsibilities, make up a lame excuse to bail on a commitment, and rush to the river where it's great to get out but the fish just weren't into it.
Still it was nice to get out and the weather is set to deteriorate this week. We're regressing to winter with overnight temps down in the teens in the Smokies along with some new snow to replace what recently melted. Get all your work done now, though, because the real deal fishing is coming soon!