Compared to last year we're in the middle of a pretty wet summer, but as I look at the stats we're really on target for rain. Aside from one big system back in the spring our rainfall has been where it belongs. And that's a good thing for fishing in the Smokies.
Water levels have been excellent and that's also a good thing when it comes to water temperatures. Because of the elevation of the Smokies ranging from over 5000′ to 6600′ the water has been in the high 50's and low 60's everywhere we've been fishing lately. But we also don't fish the same water in the middle of summer that we usually do in the spring and fall.
Most of the roadside streams are in locations that fish great in the winter, spring, and fall but not nearly so well in the summer. Some roadside sections of water are in high elevation areas and have good summer time water temperatures. Unfortunately speeding traffic, picnickers and swimmers don't contribute to the ambiance found along trails where there aren't cars and people are relatively rare.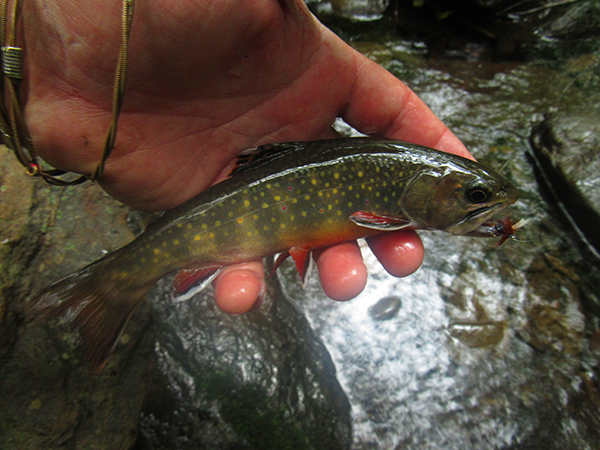 The tailwater situation is relatively fluid at the moment. It seems as if we'll be seeing favorable flows for floats on the Clinch, but it always seem like every time we make a prediction about flows from the dams TVA changes it up. Time will tell, but we expect things to be pretty good on the big rivers well into August.