Our local tailwaters, the Clinch and Holston Rivers, are running far too much water right now but the wet spring we've had makes for good floating on the Tuckaseegee in western North Carolina. It's a little further than we typically drive for a spring float but the commute is spectacular!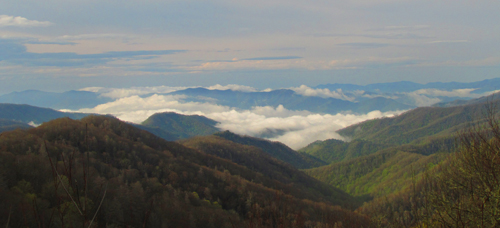 The view on our drive across the Smokies to float the Tuckaseegee River
Water conditions were a little on the high side with flows coming from dams on both East and West Forks. Fish were caught on nymphs as well as streamers. Big nymphs in #10 and #12 outfished smaller sizes and an extra piece of split shot was essential to get the flies down in the strike zone.
Streamers seemed to move far more fish than nymphs. We only hooked a small percentage of the fish that moved on the fly, but it was fun to see so many fish charge the streamers and there were enough that even a small percentage added up to a decent number of fish by the end of the day.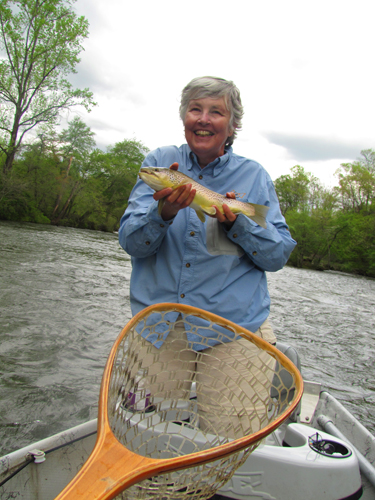 Julie Tallman shows off a 17″ brown trout she caught on a stream floating the Tuckaseegee