We got a short break from the heat, but depending on where you are it's been pretty hot for the past few days. Night time temperatures in the Smokies have been dipping down into the 50's or even the 40's depending on the elevation, so water temperatures have remained good, particularly up high.
Charity and I were able to find one of those rare days when neither of us had any commitments on the calendar and could secure childcare, so we headed up high to a stream we hadn't fished together in a while.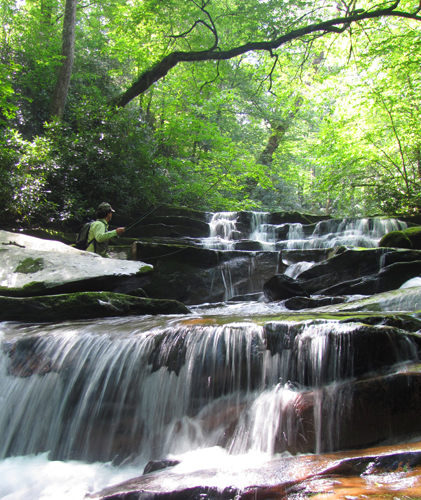 We wanted to target specks and chose a stream from about a half dozen arbitrary choices. The exact stream we fished isn't really important because all are fishing about the same – excellent.
After a pretty steep hike we got in the stream and were delighted to feel its icy flow. I took a temperature reading and the water was 58 degrees. Outstanding for a day when Knoxville saw the mercury rise to 91. Of course we were probably 3,000′ higher than Knoxville.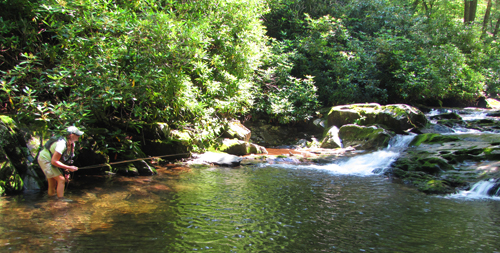 We've always enjoyed this stream for its seclusion and its mix of pocket water and relatively large pools for a small stream.The fish are predictably greedy, but we were somewhat surprised by a few specks who would check several different flies but never commit to any. Always good to keep a sense of suspense…