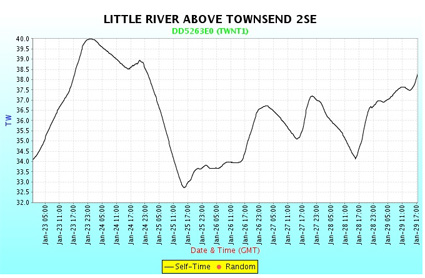 Its been a tough few weeks for anyone who enjoys fly fishing in the Great Smoky Mountains. The recent cold snap has kept the water well below an optimum temperature for aggressively feeding trout. You can see from this snapshot of the guage on Little River that the water has just barely nipped at 40 and that was almost a week ago.
We've had mild temperatures for the past few days, but the water has been kept cold by snow melting off the mountains. There's still several inches on the crest of the Smokies. Hang on, though. Good fishing should be just around the corner.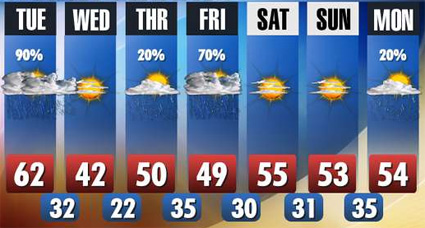 A warm rain is scheduled to arrive any time with more on the way. Rain and warm weather should raise water levels, warm them up, and melt the last of the current snow. Looks like a great weekend coming up!