Spring fly fishing in the Smoky Mountains and Tennessee has been nothing short of phenomenal. Our guide season has really kicked into gear over the last week and we've been spending lots of time on the water. In fact, this post is probably several days late, but we'll get you up to date.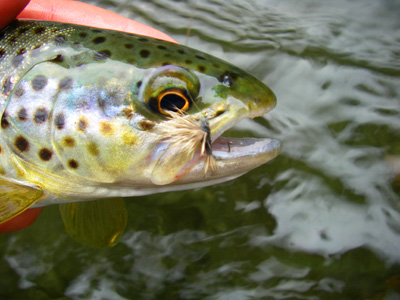 Fly Fishing the Smokies
Spring hatches are in full swing. Today Charity and I were both guiding in the park and bugs started coming off around 11:00 AM and continued throughout the day. There was about a one hour lull in the activity, but overall the hatch was excellent. The weather has been beautiful and the the scenery always matches the quality of fishing.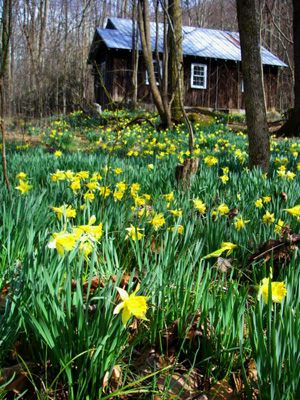 Daffodils in front of the old Townsend cabin at the Little River trailhead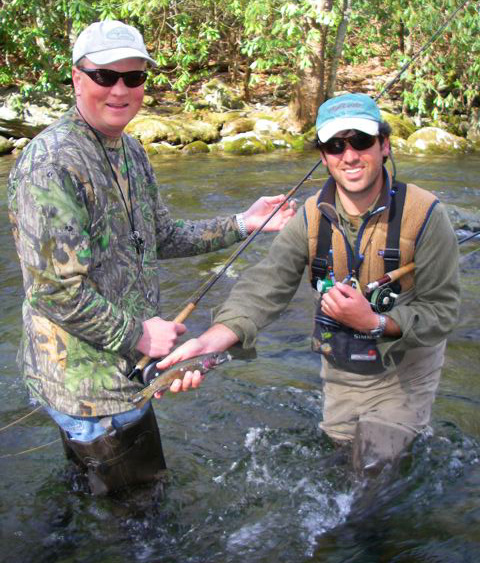 Collin Hayes learned how to catch trout in the Smokies. Heres the proof!
Tailwater Floats
We've spent virtually all of our drift boat time on the Holston River in the past few weeks. Again, the fishing has been superb. While the number of rising trout hasn't matched what we saw in earlier weeks, the fish are eager to take a number of sub-surface patterns. Midge pupa are among the most used imitations.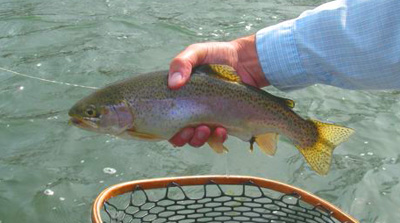 Rainbows on the Holston have been strong and healthy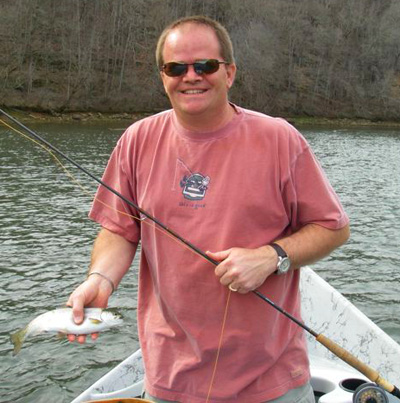 Mike Roper with one of the many trout he caught while learning how to fish nymphs from a drift boat.
Nymphs fished deep in riffles have hooked the most trout in the past week on the Holston, but hanging a midge larva or pupa off of a dry fly has produced as well. Last Sunday Ron Harrington scored with streamers and nymphs.
Nymphs accounted for most of the takes, but the streamers hooked the biggest fish. One rainbow measured 15″ on the boat's tape measure. One nice brown was only slightly smaller. We haven't seen any caddis so far but it's still a bit early. We expect to see the hatch begin within 2-3 weeks. This hatch accounts for the best trout we catch on dry fly each season.