We've been out on the water almost everyday and covering a lot of water. We've been on the Tennessee and North Carolina sides of the Smokies plus floating the Holston several times a week. The caddis are hatching big time on the Holston and dry fly fishing is in full effect throughout the Smokies.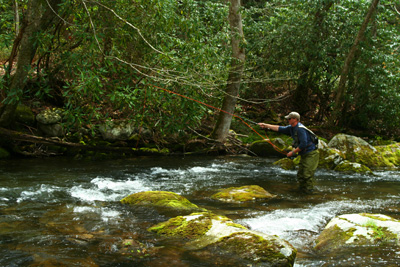 Jim Gibson Jr. does a fine job of hooking trout on a dry and dropper rig in the Smokies 
While the dry fly fishing has been quite good, we've been using a good number of dropper rigs in the middle of the day and mornings. Backcountry streams are really fishing good right now. We've had a few slow times on Little River and the Oconaluftee, but they were interrupted by biting fish.
Yellow Sallies are hatching and egg laying flights are coming along in the evening. We're also seeing Hendrickson mayflies and March Browns as well.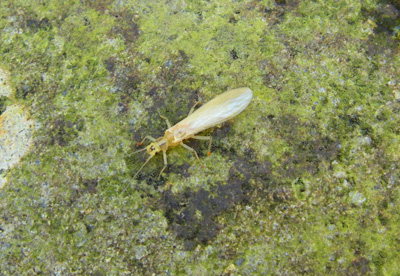 Little Yellow Stonefly, sometimes called a Yellow Sally 
The Holston River has been superb! Outside of a few days with oddball flows from TVA it has been fishing excellent. The caddis hatch has begun and should last into June. We even continue to fish caddis in July. We start with nymphs or streamers and are usually fishing dries by noon.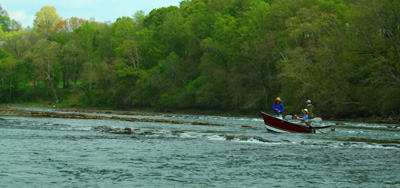 Charity rows anglers to more trout on the Holston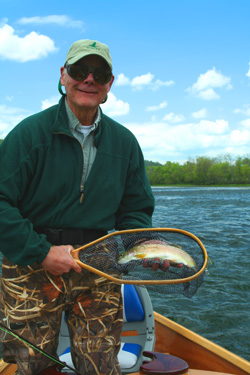 Jim Gibson with a nice rainbow that ate caddis dry fly on the Holston