The first stop on our Western tour this year is Thermopolis, Wyoming. This is a relatively obscure town that is home to the largest mineral hot spring in the world as well as the Bighorn River. When most people here that name they immediately think of the section of river in Montana below Yellowtail Dam.  This is the same river, but much further upstream.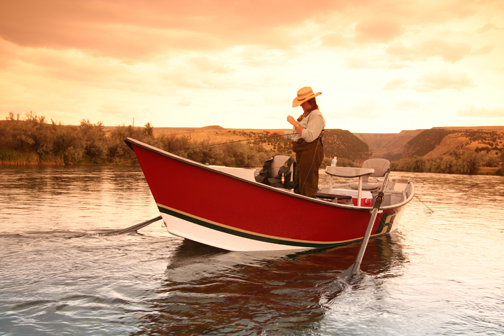 Bighorn River just below the mouth of Wind River Canyon
This is just downstream of Wind River Canyon and near the confluence of the Wind River and Popo Agie. This is also a tailwater, just downstream of Boysen Reservoir and the river flows briefly through the Wind River Indian Reservation. We've fished this section of river a few times and been extremely impressed with its rich insect life, large trout, and few fishermen.
Today we saw some bighorn sheep, but were too far away to get good photographs. Regardless, the scenery is stunning.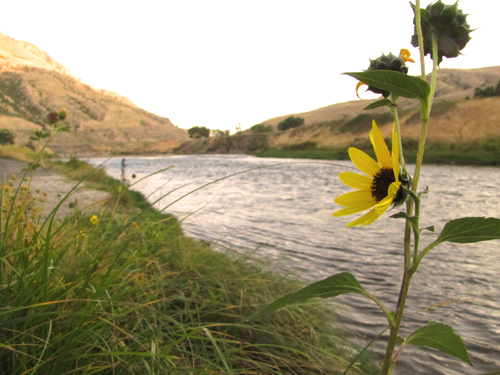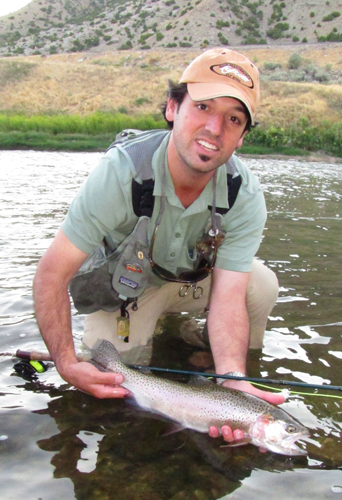 If the surroundings haven't sold you on the place, let's show you a fish…
On Friday we'll be heading out bright and early to drive through Cody, Wyoming and Yellowstone Park on our way to TroutHunter Lodge in Island Park, Idaho.