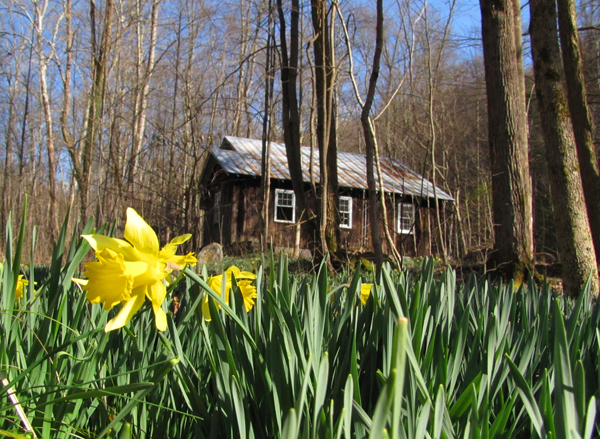 Last time we checked it was still February, but it looks as if the spring weather is here to stay. Yesterday I was fishing Little River and the daffodils were in full bloom in front of the old Townsend cabin near the Little River trailhead. It's not just flowers either. We've had several thunderstorms this week, another unmistakable sign of spring.
It looks like we're in for a slight cool down to around average for a day or two this weekend, but the extended forecast into March calls for temperatures in the 50's or 60's. Once we get into March we can always have a return to winter weather, but they are usually less severe and short in duration.
The dry fly fishing continues and I'm sure the nymphing is good too, it's just that I haven't really done much of it lately.
I don't have a ton of fish pics from yesterday because I was fooling with some video. Here's a little bit of what I got. I'm looking forward to being able to use this in all sorts of applications on our web site.
[youtube]http://www.youtube.com/watch?v=bp1gTMIn0Yc[/youtube]
Charity continues to keep us updated from Patagonia. The weather has been comfortable, but there has been some exceptionally strong wind just about every day.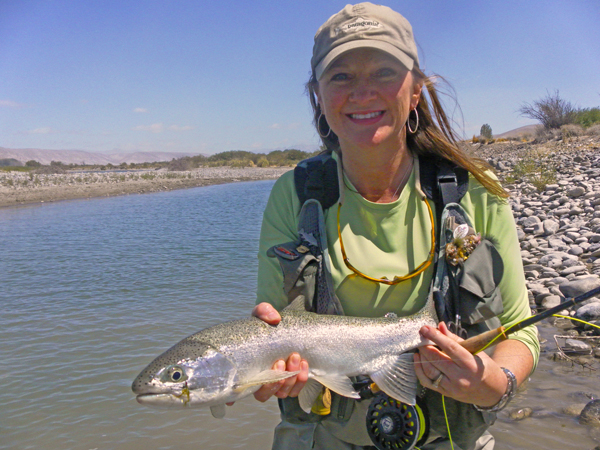 Charity with a nice rainbow caught on a small white streamer on the Rio Caleufu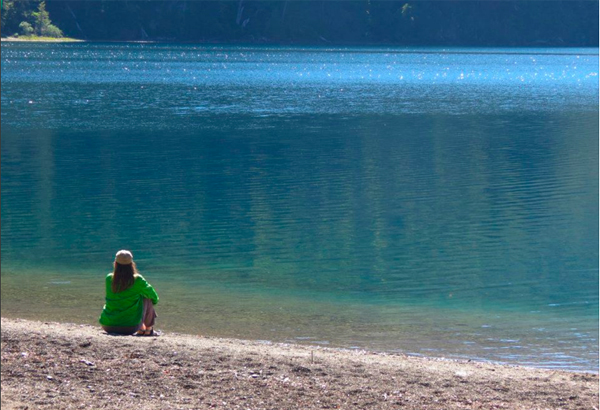 Charity at the edge of Lake Lanin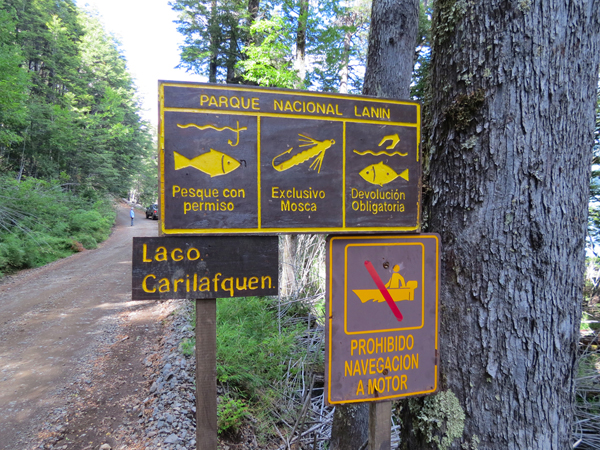 I don't speak much Spanish, but I can tell exactly what the fishing regulations are here