It's been a pretty typical summer here in the Smoky Mountains. The lower elevation trout streams haven't fished great and not only because of the heat. Tubers, swimmers, and others who come to the river for activities beyond fishing make it tough to find an ideal spot.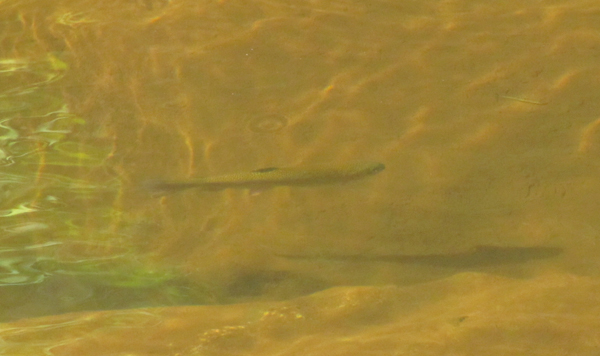 Water levels have been up and down, although I'd have to say mostly down for most of the summer. If you frequent the Smokies during the summer you know what I'm talking about. Don't slam the car door because it will spook the fish. Keep a low profile and think pure thoughts….
That's not so much a problem now since recent rains have brought stream levels back up to normal. When you're heading into August you don't take this sort of thing lightly. Long term forecasts show highs in the lower 80's which means 70's up in the park. Higher water and lower temps? Not more time to chat! We're heading to the water!