November has arrived and we've had a pretty dramatic cool down here in the Smokies. There's been plenty of snow along the crest of the mountains and warmer afternoons have been enough to melt some of it. That means COLD water, which in turn means the fishing has slowed down a little bit.
Considering the fishing was on fire a little more than a week ago it's taken a little bit of getting used to. The fish are still rising in the afternoons if you know where to look and you can certainly pick up some fish on nymphs, but you have to work a bit harder for it now.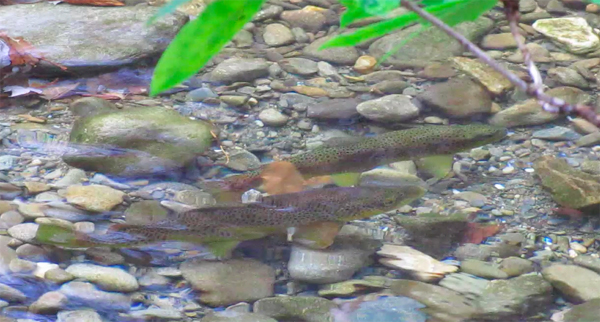 Brown trout are now spawning. The slight rise in water levels seemed to knock them out of their rhythm for a day or two, but the observant angler can get a good look some very nice fish like these. You can be sure they're spawning when paired up and over pea gravel, but you may also find them feeding in slower runs as well.
Don't feel like you have to stalk the big ones. There are still plenty of smaller streams where you can now find plenty of privacy. In fact, you'll likely find that the fish in these smaller waters will come to your fly a little quicker.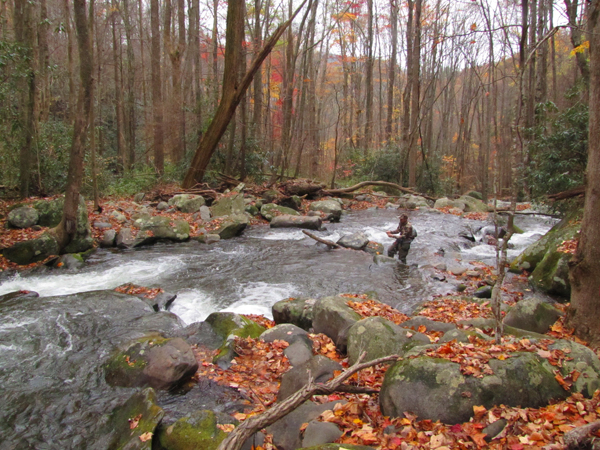 If tailwaters are more your speed you'll have to wait just a little bit longer. Looks like the Clinch, South Holston, and Hiwassee will be prime for wading in a couple more weeks so long as we don't get an major rains to fill the reservoirs.