As anyone who pays any attention will know the US Government has been closed along with all the departments it encompasses. At first thought some people might not expect fly fishing to be impacted by Washington politics, but it surely is.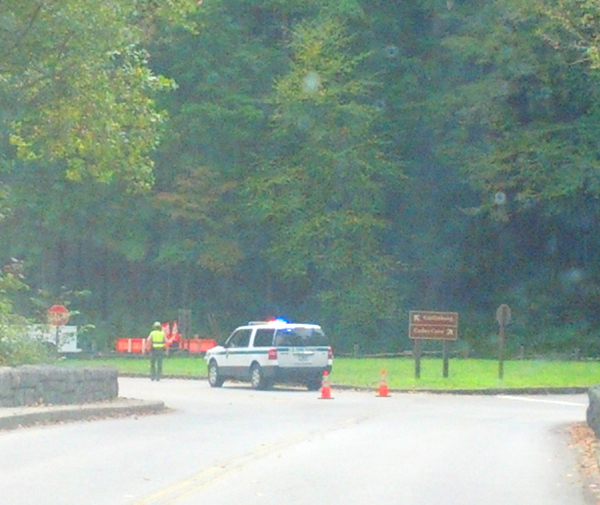 Great Smoky Mountains National Park is closed along with every other park in the National Park system and that's a ton of trout water. Here in Townsend it's our primary destination. All of the roads into the park from Townsend are closed. The only main road in the park that's open is Highway 441 between Gatlinburg and Cherokee plus the short stretch of road between Gatlinburg and Pigeon Forge. All restrooms and turnouts along the road are closed as well.
All park staff have been furloughed and a skeleton crew of park rangers (law enforcement) will remain on for any problems that arise on the open roads. We've noticed some people exhibiting animosity toward the rangers who have been telling visitors they can't enter, but remember these folks are reporting to work and but won't get a paycheck this week. They'll get paid once it's all resolved and anyone else who's been furloughed may not get any pay for any time the park has been close.
Where you can fish around East Tennessee
The tailwaters are all open. Even though they are regulated by TVA, it's a self funded entity and is not affected by the shutdown. That means the Clinch, South Holston, Holston, and Watauga Rivers are all good places to go if generation is good. We're not sure about the Hiwassee since the most fished water is inside Cherokee National Forest.
You probably can fish the Hiwassee though along with the Tellico River and other streams in the National Forest. A page on TWRA's website says
On both the North and South units of the Cherokee National Forest, all gates that are open will remain open although some campgrounds and restroom facilities may not be available.
That sounds pretty good, but from Townsend it's a pretty good drive to streams in the National Forest. We're rooting for good flows on the tailwaters (well, that's always!) but more importantly we're hoping for a timely resolution to this whole mess.