Here we go again with another beautiful weekend headed our way but with limited opportunities for fly fishing. Actually, let's not say "limited" because there are plenty of places to go. Every possible option is not available though.
On the positive side the mountain streams are in great shape. Expect some cold water and keep your dry fly expectations in check. In all honesty in could happen this weekend, but we see this type of thing every year. Our attitudes about spring are well in advance of the bugs and fish. Nymphing will absolutely be your best way to go, but keep a few dries handy. You know…. Just in case. In all likelihood you will see some little Winter Stoneflies, Early Brown Stoneflies and some dun caddis. Blue Quills will be around in some locations as well, but probably not all. Quill Gordons… Who knows, but we've seen them on March 1 in previous years, but they've also shown up as late as the 15th too.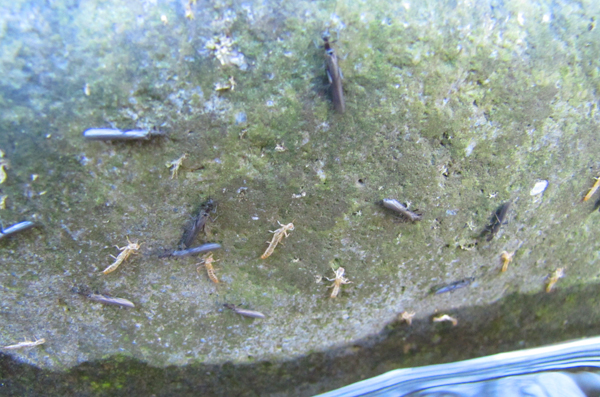 Any of the lower to middle elevation streams in the Smokies should be OK by Sunday, although water may be pretty cool on Saturday morning as we've had a wintery week and there's a chance for light snow late Friday night. Dunk the nymphs and a split shot probably won't hurt anything.
Don't forget that "Delayed Harvest" regs are still in effect through the 14th down on Tellico River. This could be a pretty weekend to fish there before the usual heavy stocking followed by crowds of meat fishermen arrive on the weekends there in just a couple of weeks. It really is a beautiful stream that many fly fishers avoid because of the usual weekend circus. It's literally loaded with wild fish and the state stocked a few better ones last fall. Regs have been catch and release only so it's a good roadside stream to hit while the crowds are away.
The tailwaters are where the "limited" part of the opportunities comes around. Doesn't look good for the Clinch or Holston. You'll need a boat for the Hiwassee, although it will fish like a champ for anyone who can work the oars. Even the South Holston and Watauga don't seem to have the most favorable schedules.
Over in North Carolina the Tuckaseegee is running high by the afternoon and the Nantahala will be off limits as it's closed to fishing until the first Saturday in April now.
Which brings us to a helpful pointer. You'll need your new Tennessee fishing license on Saturday morning. Over in North Carolina all "Hatchery Supported" waters are closed to fishing in March. "Delayed Harvest"  and "Wild" trout waters both remain open to fishing, so pay attention. You can expect fish and game authorities to be out on a pretty weekend when seasons change and new licenses take effect.
One last thing… If you haven't seen it over on Facebook or Twitter we have two new decals in our online store.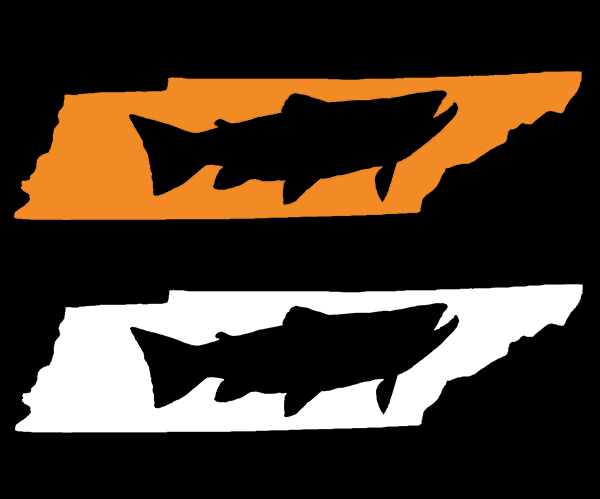 The decals are a cutout of the state of Tennessee with a trout cut out of the center. They come in white or Tennessee Big Orange. The price is $3 for one or $5 for two and you can find them in our online store.