It's about that time. Spring is in full effect, wildflowers are blooming in the Smokies and shades of bright green are ascending the mountains slowly one day at a time. It's time to start hiking in for native brook trout known as specks in the southern mountains.
While the fishing featured more nymphing than is typical in these streams later in the season, we found some pretty good action in a pristine setting. There were some dry fly takes as well, but they were certainly outnumbered by the number of fish that took the lower half of the Thunderhead and Zelon Nymph dropper rig.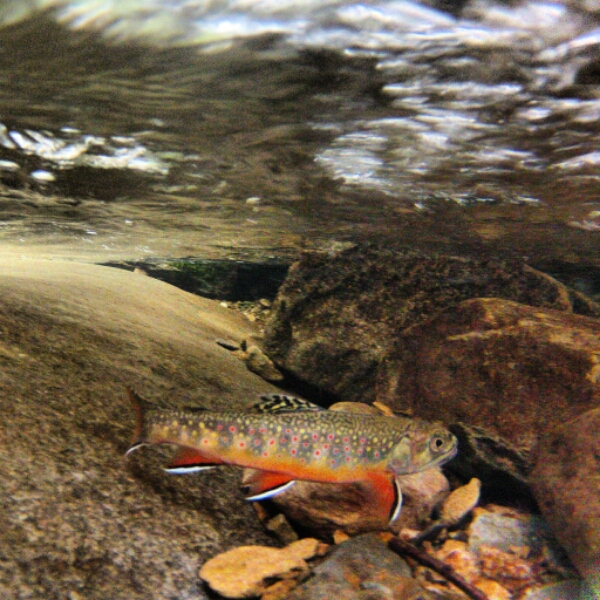 Steve and Forrest Long have been fishing with me for many years now and I've taken them to a variety of rivers and streams. Even as they've caught some very nice fish from the drift boat they always prefer to hike in to a secluded location. It's even better if it's full of specks, although I have to say they're also pretty happy to hook rainbows and browns too.
Expect these high elevation streams to only fish better with every passing week. While it was a little cool to be up this high in April these streams almost never disappoint.