We just saw this news story on the way out of the house. There was a rock slide along Little River last night and the road is closed between the Townsend Y and Metcalf Bottoms. No word on how long this will last.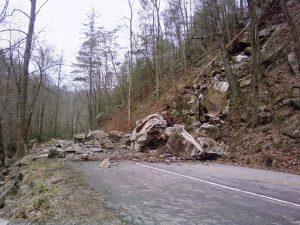 Heavy equipment will begin clearing the area on Friday, so it shouldn't be too long.
The bulk of the really good water on Little River is upstream of Metcalf so that doesn't put too much of a crimp in our style. On the other hand, the closure of Cades Cove for road work has almost completely diminished traffic along the West Prong of Little River. This is a great rainbow trout stream that typically gets light pressure anyway.